Arroz con leche translates literally in Spanish to rice with milk, but typically the term refers to a delicious version of rice pudding, popular in Spain and in many Latin American countries. It is often thought the ultimate comfort food, and you'll find numerous bloggers who sing its praises and share fond memories of the food as prepared by wonderful mammas, grandmothers and aunties when they were small and growing up in Mexico, Venezuela or Cuba, to name just a few of the countries where it is loved.
Unlike American rice pudding, arroz con leche tends to be thicker. Sometimes American rice pudding recipes cheat by adding cooked rice to cooked pudding. With true arroz con leche, uncooked rice is slowly simmered with milk and sugar (or condensed milk). It may contain raisins, and may be cooked with a cinnamon stick or sprinkled with cinnamon and nutmeg when finished. A few recipes call for adding a lemon or orange peel during the simmering process, and preference is often to eat arroz con leche just after it is cooked with pats of butter on top.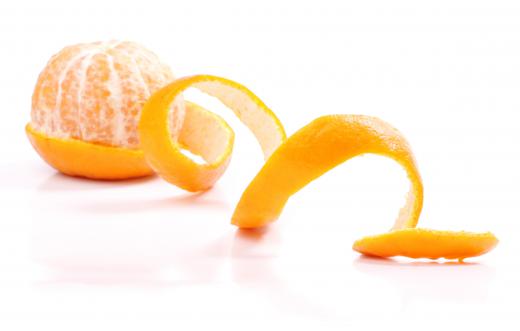 Recipes for this delicious dish do vary but most are quite easy to prepare. The biggest mistake seems to be not stirring the rice and milk mixture every minute or two to make sure that rice doesn't stick to the bottom of the pan, and keeping the heat down very low to avoid burning it. Some recipes also make suggestions on the type of rice to use, recommending that you use short grain white rice like Arborio rice for best results. A few recipes also call for adding vanilla or a splash of brandy to make the dish more flavorful.
You may be able to find arroz con leche in Latin American restaurants, and it is definitely worth trying. If you want to boost its health value, try making it at home with brown rice as a snack that is not only good but also good for you, though it does contain a little sugar. Brown rice will alter the consistency slightly because it is not as glutinous as white rice but it does give you a healthy serving of fiber.
One variant of arroz con leche that is popular is called arroz con dulce. Instead of using cow milk, rice is simmered in coconut milk. If you're looking for a way to make a vegan variant of this rice pudding, arroz con dulce or arroz-doce can yield creamy and excellent results.
AS FEATURED ON:
AS FEATURED ON:








Orange peel is sometimes included in arroz con leche.

By: Jiri Hera

Arborio rice is often recommended for arroz con leche.

By: Vadim Balantsev

White rice is used in arroz con leche.

By: BigDreamStudio

Arroz con Leche may contain raisins.

By: Andrey Kuzmin

Traditional arroz con leche is cooked with milk and sugar.

By: andriigorulko

Cinnamon is a typical ingredient in arroz con leche.