Chocoflan is a Mexican dessert which combines flan and chocolate cake, smothered in caramel. It is also sometimes called pastel imposible, or "impossible cake." This cake tends to be intensely sweet, with a very complex layered flavor which can be enhanced with a variety of garnishes. In Mexico, chocoflan is popular at parties, especially birthdays, and it is also served at some restaurants. Despite the "impossible cake" alias, chocoflan is very easy to make at home.
To make chocoflan, cooks pour a layer of chocolate cake batter into an oiled and floured pan, and then ladle in a layer of flan. The cake is baked in a hot water bath, gently unmolded, garnished, and then drizzled with caramel. Some cooks like to bake the caramel with the cake, lining the pan with caramel before pouring in the cake batter. Common garnishes include nuts or tropical fruit, although chocoflan can also be bedecked with chocolate shavings, whipped cream, coconut cream, and pretty much anything one might imagine.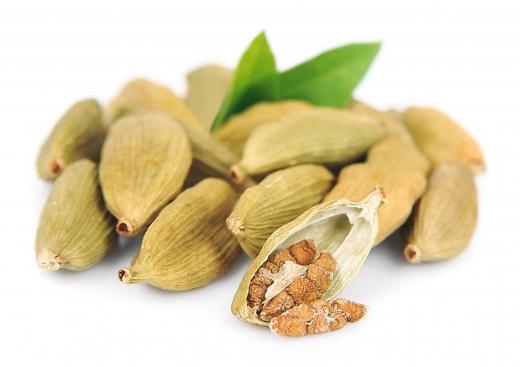 The cake used in chocoflan should ideally be a moist recipe with an intense chocolate flavor. For a Central American touch, spices like cardamom and chilies can be added to the cake for a more interesting flavor. The flan section can be made by blending four eggs, one and three quarters cup sweetened condensed milk, one and one half cups evaporated milk, and one teaspoon of high-quality vanilla.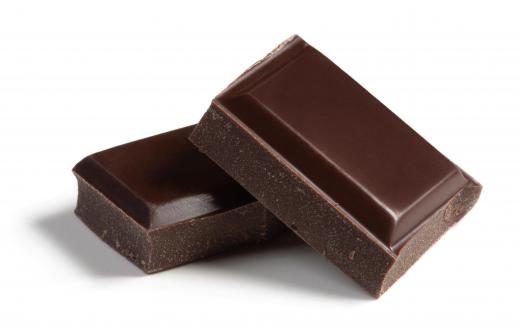 Chocoflan can be cooked in any number of cake pans. Square or rectangular pans work quite well, as do circular bundt pans. In any case, the hot water bath is extremely important, as it will keep the flan from cracking as it cooks. The cake should also be allowed to cool completely on a rack before unmolding, and it should be kept refrigerated. If fresh fruit is used as a garnish, many people like to wait to add the fruit until right before the cake is served, ensuring that the fruit will be crisp and fresh.
The blending of rich caramel, sweet vanilla, and dense chocolate in chocoflan is quite intense, so pieces generally do not need to be very large. Some people make this cake even richer by adding cream cheese to the chocolate cake mixture, or creating a cream cheese based flan, although these measures are certainly not necessary. When served with a cool cup of refreshing horchata, chocoflan is definitely something to write home about.
AS FEATURED ON:
AS FEATURED ON:








By: margo555

Cardamom can be used to season chocoflan.

By: Andris T

The cake use to make chocoflan is made chocolate.

By: matka_Wariatka

Fruit and nuts are common garnishes for chocoflan.