Babka is described in many ways, and its origins tend to be obscured. Some say babka is a classic Czech coffee cake, while others call it a traditional Polish cake. What is known is that babka is a yeasted sweet cake, popular in most of Eastern Europe, which is flavored with rum, studded with raisins, and considered a traditional treat on Easter.
There's no reason to wait for Easter if you'd like to try a babka. If you have a good European bakery nearby, you'll probably find the bread/coffee cake available most times of the year. Though the babka is a celebratory food associated with Easter, check good Jewish bakeries and delis too, since many Jews from Eastern Europe also make the cake.
You can also make your own babka. Many recipes suggest mixing and rising the babka dough in a breadmaker, prior to shaping it and rising it again before you bake it. Of course, you can also make the babka by hand, especially if you're an experienced hand at the dough. You will need to finish and mold the dough outside a bread machine if you're planning on adding fillings.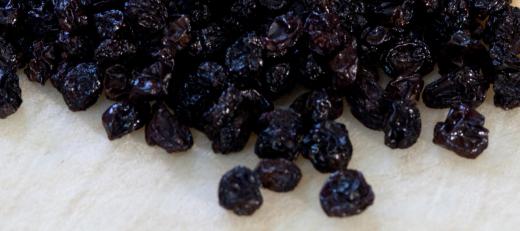 You'll find babka with numerous fillings including chocolate or cream cheese. These are not traditional babka fillings but they are nevertheless enjoyed. More traditionally, babka is filled with cinnamon. This can sometimes be known as the "lesser babka."
A related dessert to the babka is babas au rum. These are golf-ball sized cakes, risen with yeast that can often purchased in cans, where they are stored soaked with rum. You can frequently find these in grocery stores, and if you plan to serve them for dessert, you can delight guests or family members with their presentation. They're most often served in the flambé style to burn off the extra rum. These potent little cakes enjoyed a brief spate of popularity in the US in the 1970s, and are once again becoming popular dessert items in the 2000s.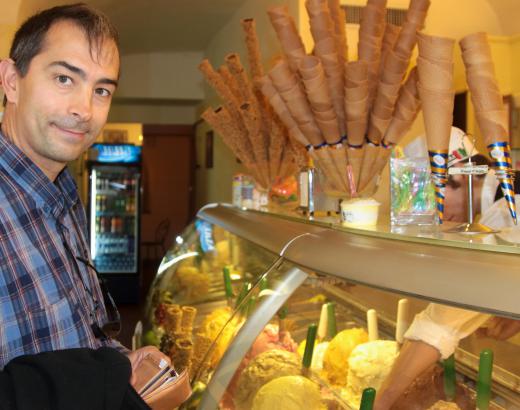 Babka can be molded into various forms. Loaf, bundt, and round cake pans are all considered acceptable. If you're not interested in adding rum to the cake, that is perfectly fine. There are many recipes that don't call for rum, which is usually added as flavoring to the icing. When rum is added directly to the cake recipe, it will cook off to a certain degree, but in icing, it tends to be fairly strong, and may not be a great cake choice for kids. You should note that most recipes do not include rum, and a simple white thinned glaze is a perfectly acceptable alternative so all family members can enjoy the cake.
AS FEATURED ON:
AS FEATURED ON:








By: Dan Race

Bundt pans are often used to make babka.

By: BigDreamStudio

Babka is generally studded with raisins.

By: Eléonore H

European and Jewish bakeries often have babkas for sale.