A coffee cake is a rich, sweet form of cake or bread which is designed to be served at breakfast with the morning coffee. Coffee cake can also be eaten at other times of the day, of course. Many bakeries carry coffee cake if they stock other breakfast items like sweet muffins, and this baked good can also easily be made at home.
Several characteristics define a classic coffee cake. The first is the inclusion of yogurt, buttermilk, or sour cream in the batter for a distinctively tangy flavor. Usually the cake is left unfrosted and topped with streusel, a traditional German topping made from a mixture of flour, sugar, and butter. Typically nuts are also included in the coffee cake and streusel topping, and sometimes various fruits may be added as well.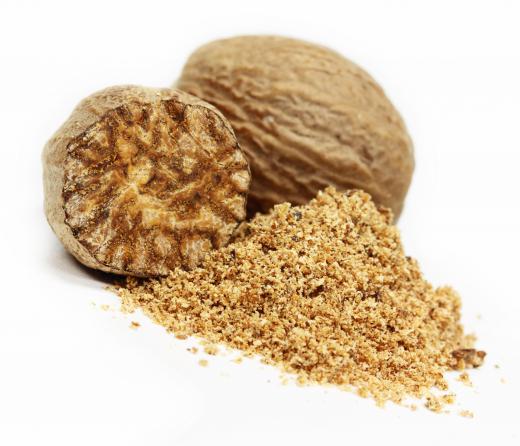 Depending on how much sugar is added, a coffee cake may be very sweet and tangy, or it may have a hint of savoriness. Many families pass down their coffee cake recipes, with specific adjustments to cater to the taste of the family. As a general rule, traditional coffee cakes are also very lightweight and crumbly, and they can be stored for up to two weeks in sealed containers.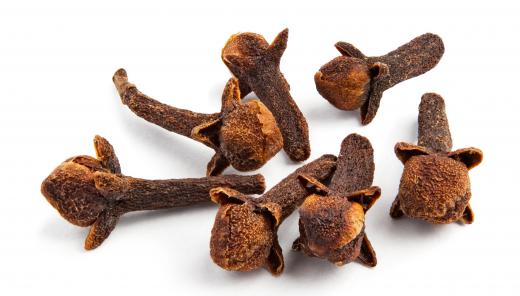 For a basic coffee cake, sift together two cups of flour, one teaspoon each baking powder and baking soda, and a pinch of salt. In a separate bowl, beat one and one quarter cups of sour cream or yogurt with a teaspoon of vanilla. In a third large bowl, cream four tablespoons of butter with one cup of sugar, and then beat in two eggs. For a more rich coffee cake, replace part of the sugar with brown sugar.
Add the flour mixture slowly to the butter mixture, alternating with the yogurt mixture. Stir the mixture very well to ensure that it is smooth and free of lumps, and then pour it into an oiled pan; square cake pans are best for coffee cake, since most people like to cut the cake out in squares once it has cooled. Before you slide the coffee cake into the oven, sprinkle it with a streusel mixture. For a basic streusel, mix one half cup flour, one half cup brown sugar, one half cup nuts, and up to two teaspoons of mixed spices like cinnamon, nutmeg, and cloves with five tablespoons of melted butter to make a coarse crumbly mixture.
Bake the coffee cake at 350 degrees Fahrenheit (177 degrees Celsius) until a toothpick or cake tester comes out clean. Allow the cake to cool fully before cutting it up. For variations on this basic recipe, you can add fresh fruit like blueberries, raspberries, or chopped peaches to the batter, along with ingredients like nuts and chocolate. You can also use coffee flavoring in your coffee cake.
AS FEATURED ON:
AS FEATURED ON:








By: Thomas Francois

Nutmeg is often used to season a coffee cake.

By: bergamont

Cloves are often used to season coffee cake.

By: cobraphoto

Coffee cake typically is eaten in the morning.

By: Colinda McKie

Yogurt can add a tangy flavor to coffee cake.

By: amenic181

Coffee cake is often enjoyed with a cup of coffee.