A dark, strong beer, bock beer is one of many heavy German beer styles. Originally, the lager was a very dark brew, created from high-colored malts. The tasty, malt-flavored drink varies in color, from dark to pale, as well as amber to red.
The original name for bock beer was Einbeck or Einbock, after the Hanseatic town it was first brewed in during the 14th century. The medieval brew was normally made in the fall, during harvest time, to achieve the fullest flavor from local hops and barley. Its name was later shortened to bock. In France, this beer is a lighter type of beer, while in Canada the lager is heavier and stronger.
Low carbonation levels and a rich, warm flavor make up traditional bock beer. Slightly sweet with good clarity, bock features a very creamy, tall head when poured. Some types of bock are made from malt smoked over wood chips, creating a smoky flavor, while others feature a fruitier, chocolaty aroma.
Some popular bock flavors include Uff Da Wisconsin, Spaten Germany, Aass Norway, Einbecker Germany, and Great Lakes Rockefeller Ohio. Many other bock styles have been inspired by the original varieties. Maibock, named after the month of May, is known for its thick, bitter aroma, while Eisbock is frozen and strained in order to produce the strongest lager possible. Weizenbock makes use of malted wheat in place of some of the recipe's malted barley, and Helles bock is a pale version of chocolate bock.
Bock was a favorite brew during Germanic Catholic festivals. Easter, Christmas, and Lent are popular occasions during which many Catholics, particularly German monks, enjoy the libation. The monks themselves have also brewed the lager for many years. Italian monks, too, are known to brew bock. Their bock beer of choice is called Doppelbock, or double bock, which is stronger than regular bock.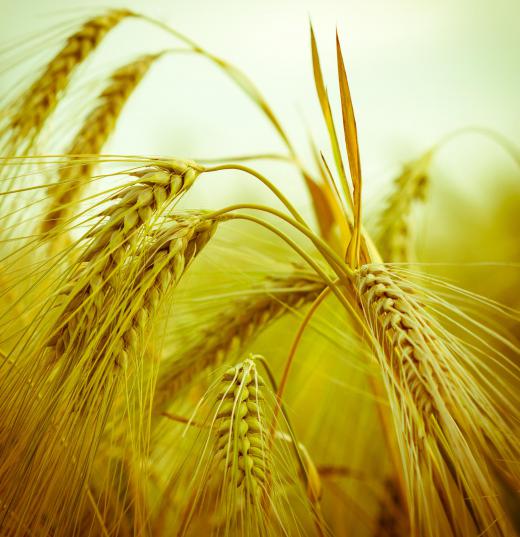 Production of bock beer includes a lengthy aging process throughout the winter. This ensures that the drink can be enjoyed throughout the spring season. Though many people believe that bock is made from the dregs at the bottom of the beer barrel, the beer is actually brewed from the bottom portion of fermenting lager that has been stored for a lengthier aging period to create the stronger flavor that distinguishes it.
Alcoholic content of bock beer ranges from six to eight percent. Considered stronger than a regular lager, certain varieties have been known to contain up to 12 percent. Known as liquid bread by monks, hearty bock beer is also produced in the Cayman islands, Austria, Mexico, Argentina, and Chile.
AS FEATURED ON:
AS FEATURED ON:








By: Brad Pict

A beer barrel.

By: Marius Graf

A bock beer, a brown ale, and a pale lager.

By: Gordan Jankulov

Bock beer was historically made in the fall to achieve the fullest flavor from the barley it was brewed with.

By: Roman Sigaev

Bock beer is brewed from the bottom portion of fermenting lager.