What is Boston Cream Pie?
Boston Cream Pie is not pie, though it is quite delicious if you're a fan of chocolate desserts with a creamy center. The dessert is actually a cake, usually a single round layer of golden cake, pound cake or white cake, split in half and filled with vanilla custard. The top layer of the cake is placed back on the pudding filled half, and then the cake is covered with a thin or thick chocolate glaze. The glaze should artfully drip onto the sides of the cake.
The early inspiration for Boston Cream Pie was likely a mid 19th century recipe for a dessert called pudding pie cake. Ironically, the recipe was published in a New York and not a Boston newspaper, and the recipe didn't suggest the decadent layer of chocolate. Instead it was merely topped with powdered sugar. This might make a good alternative if you'd like to serve this creamy cake to those who can't eat chocolate.
The chocolate on the top of the cake is credited to Harvey D. Parker, who opened a Boston restaurant called Parker House Restaurant. His restaurant did feature a cake called Chocolate Pie, which was similar to the one described in the New York newspaper's recipe. It's unclear exactly when the cake was finally called Boston Cream Pie but most food historians conclude this occurred sometime before the end of the 19th century.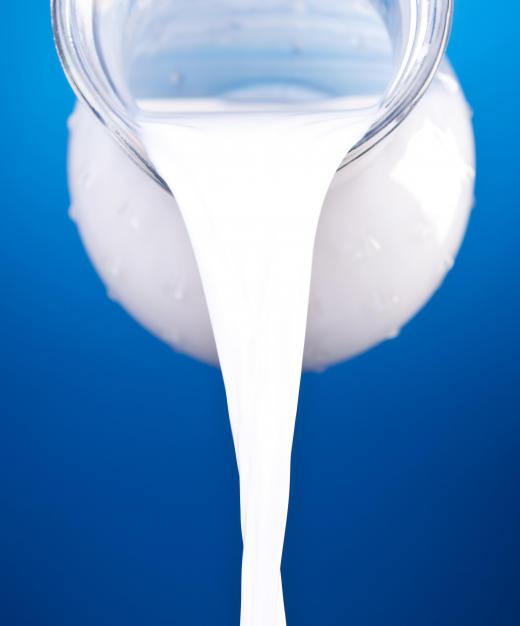 Boston Cream Pie is a popular dessert, and is fairly easy to make. It's also easy to find premade versions in your grocery store, either in the freezer section or freshly made by your store's bakery. Principle differences in the way the cake is made may include whether the chocolate topping is a thin glaze, or a thicker ganache made with melted chocolate and cream. Some recipes also suggest blending the custard, usually a cornstarch based custard with cream, for a fluffier center.
You'll also find variants of the Boston Cream Pie that are similar to the original pudding pie cake. Lots of bakeries make a custard and strawberry version topped with powdered sugar when strawberries are in season. You can make your own variations at home by changing the flavor of the interior custard, the type of cake, or changing the top glaze. For instance, butterscotch custard topped with chocolate could resemble a black and tan sundae, or you could use chocolate sponge cake instead. However made, Boston Cream Pie is sure to be a hit; just don't forget to refrigerate it since the custard can spoil if allowed to sit at room temperature.
AS FEATURED ON:
AS FEATURED ON:








By: Luisa Contreras

Boston cream pie might be topped with ganache.

By: Viorel Sima

A custard combined with cream is used to make Boston Cream Pie.