Branston pickle is a form of pickled relish that is extremely popular in Southern England. It contains an assortment of mixed pickled vegetables, blended with various spices in a thick brown sauce, leading many people to confuse it with chutney. In Britain, this relish is readily available at most markets; outside of England, it's stocked by some importers and large markets, and it can also be ordered through companies that specialize in food imports.
This food is named for its original manufacturer, the Branston brand, which was acquired in 2004 by Premier Foods. Because the brand has come to be associated so intimately with Branston pickle, Premier Foods retained the name and expanded the line of Branston branded foods. In Britain, the relish is often referred to simply as "pickle," which may help to demystify "cheese and pickle sandwiches" for those outside of the country.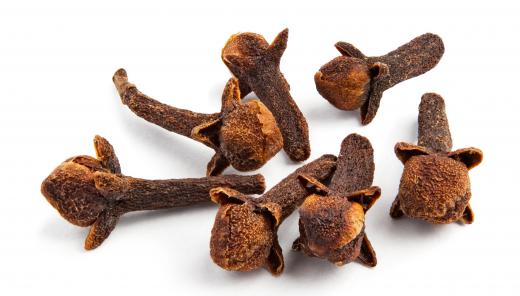 Like other pickled foods, the key ingredients in Branston pickle are salt, sugar and vinegar to preserve the food. It also includes cucumbers, cauliflower, onions, rutabagas, tomatoes, apples, and dates, with a tangy sauce that typically has mustard, pepper, nutmeg, garlic, coriander, cinnamon, cayenne, and cloves. The relish is quite sweet, it contains a small amount of salt and a much greater amount of sugar. In fact, companies that imitate it usually call their products "sweet pickle," to avoid being viewed as competitors for the brand's market share.
The first Branston pickle was manufacturered in 1922, and it proved to be an enduring hit. While the company has tinkered with the recipe a bit, even briefly offering a spicy variety, it has remained much the same over the decades. In addition to producing an "original chunk" version with large pieces of vegetables, Premier Foods also makes a small chunk variety that is designed for use in sandwiches, along with a pureed smooth relish.
One of the most classic uses for Branston pickle is in sandwiches, although it can be used with other foods as well. As with other pickled foods, as long as a jar is unopened and kept in a reasonably cool place, it should stay good. Once opened, it should be refrigerated and used within about six weeks.
AS FEATURED ON:
AS FEATURED ON:








By: bergamont

Cloves are often used to season the sauce for Branston pickle.

By: snyfer

Rutabagas are used to make Branston pickle.

By: Negura Dincolo

Branston pickle is a form of pickled relish that is extremely popular in Southern England.

By: mates

Cucumbers are commonly used in Branston pickle.