Bresaola is salt-cured, air-dried beef, an Italian specialty that has been around since Leonardo da Vinci painted the Mona Lisa. Unlike prosciutto or pancetta, other cured meat products, it has the unique quality of being extremely lean, with little or no visible fat.
Originating from the Valtellina Valley region of northern Italy, bresaola is most typically made from lean cuts of beef such as the eye of round. All visible fat is trimmed off, and the meat is then massaged with a rub containing coarse salt and various seasonings. The spices and herbs used differ according to the traditions and preferences of the craftsperson, but may include combinations of cinnamon, nutmeg, juniper berries, pepper, bay leaf, cloves, thyme, oregano, and rosemary. The Chiavenna variety is smoked.
After salting, the bresaola is cleaned, then air dried for a period of days. After this step, it is hung and left to cure for perhaps up to three months. The bigger the piece of meat, the longer it will take to cure. Ultimately, nearly half of the weight of the meat will be lost as water weight that escapes during the drying and curing process. What emerges at the end of the curing process is a very lean, sweet, tender end product.
Bresaola is sliced paper thin for serving, and the meat is a deep reddish purple color, with a soft texture and a distinctive musty aroma. It is eaten as an appetizer, and best served very simply. As a rule of thumb, it should be eaten soon after slicing, and certainly within a day, to preserve its moisture, which is key. To store, it should be wrapped tightly in plastic and kept in the refrigerator.
This beef is traditionally enjoyed plain, lightly chilled or at room temperature. Some enthusiasts, however, prefer to prepare it in the style of carpaccio, with the addition of enhancing attributes such as a drizzle of high-quality extra-virgin olive oil, a squeeze of fresh lemon, and a grind of freshly cracked black pepper. Bresaola pairs well with the flavor of Parmigiano-Reggiano and arugula, and this combination can often be seen gracing chilled salad plates, accompanied by olives, bread, and red wine as a light lunch.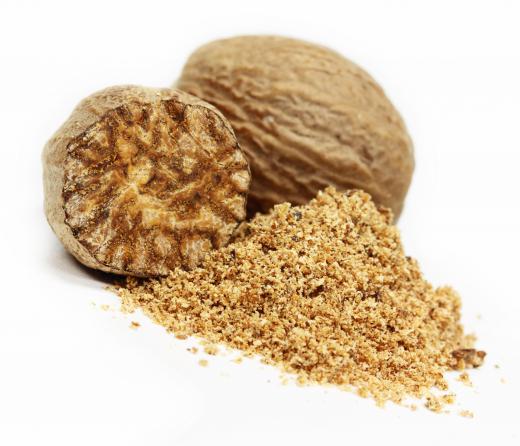 Similar cured meats are bundnerfleisch, a wine-cured, air-dried beef product made in Switzerland, and prosciutto, which is made from pork and has considerably more fat than bresaola. Spanish cecina is a smoked, salted, cured meat product that is also made with beef. Mexican cecina uses beef as well, though it was traditionally, and is still occasionally, made from venison.
AS FEATURED ON:
AS FEATURED ON:








By: LUIGI

Bresaola is generally made from lean cuts of beef.

An antipasti platter with bresaola.

Bresaola pairs well with arugula.

By: Thomas Francois

Nutmeg is often used to season bresaola.

By: bergamont

Cloves are often used to season bresaola.

By: Taiga

Oregano can be used to season bresaola.

By: margo555

Bresaola can be served with olives and bread as a light lunch.