Pancetta is an Italian cured meat made from pork belly. Though pancetta is sometimes called Italian bacon, it has many differences from typical American bacon. Chief among these is that most American bacon is smoked. Italian bacon, on the other hand, is cured meat with salt and several sweet and savory spices. After curing occurs, the bacon is slowly dried.
There are several different forms of pancetta, mostly available in stores that stock a wide variety of meats, especially Italian meats. One form looks like a slab, which can be cut to lengths desired by the customer. Most of the pork belly fat sits on the top of this slab and both top and bottom may have a dark auburn color. The slab version is called stesa in Italy.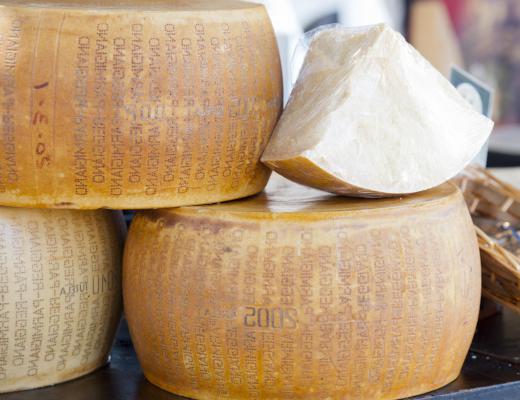 Another form of this ham is called rotolata, which is rolled and has a more even distribution of fat and muscle. This type is often sliced extremely thinly and fried. Sometimes thin slices are also placed on top of a pizza prior to cooking it. Rotolata is more often used in Spain than Italy.
Stesa is often more commonly found in the US and is usually the preferred form in Italy. It tends not to be served in thin slices, but is instead diced up to add to a variety of dishes. It will add a little fat, salt, spice and flavor, without the smokiness of traditional American bacon.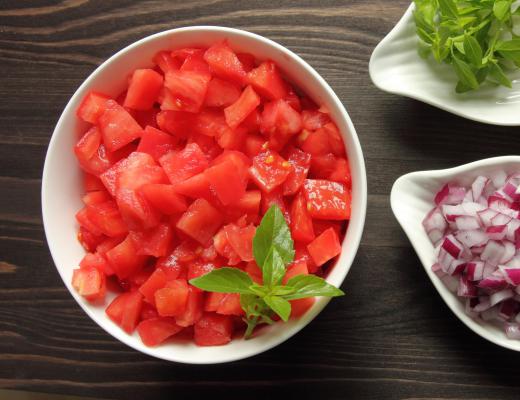 One of the classic Italian dishes that uses stesa is spaghetti carbonara. Sometimes people refer to this as the Italian bacon and eggs dish. Normally recipes for carbonara call for a small amount of diced pancetta to be added along with ingredients like scrambled eggs, parsley, garlic, parmesan cheese and cooked pasta. In order to prepare the sauce for carbonara, pancetta is usually cooked first. As with most types of bacon, stesa and rotolata must be cooked fully.
The strong flavor of pancetta means that a little bit goes a long way. For a carbonara recipe that serves four people, a cook would probably use no more than approximately an ounce (28.35 g) of pancetta per serving. Due to the fat content in this Italian meat, small pieces cook down pretty quickly.
Rolotada can also be used to make some classic American dishes. For instance, the bacon in a bacon, lettuce, and tomato sandwich can be substituted with think pieces of rotolada ham. Slices must be cut nearly paper thin, and actually this may be the way this type of pancetta is typically sold. Any stesa or rotolada bought in the round should be sliced to the desired thinness before cooking.
AS FEATURED ON:
AS FEATURED ON:








By: Yves Roland

Parmesan is a hard, aged cheese used in many dishes.

By: Profotokris

A simple pasta sauce can be made using chunks of pancetta and tomatoes.

By: emde71

Thin slices of pancetta can be added atop any simple pizza.

By: Mat Hayward

Bacon can often be substituted for pancetta ham.