What is Carbonade Flamande?
Carbonade flamande is a kind of beef stew originating from Belgium. It has a distinct "sweet and sour" flavor that makes it an interesting part of a world menu. This beef and onion concoction is usually flavored with beer, as well as many other additional ingredients.
A traditional carbonade flamande or "carbonade a la flamande" uses a specific kind of Belgian-style ale. A beer with a bitter or hoppy taste is often preferred. Some recommend using a flavorful brown beer if a truly Belgian variety is not available. Experts in this kind of cooking recommend an "old stout" or thick beer for a rich, thick sauce.
While some cooks perform the entire technique for carbonade flamande on the stovetop, others like to finish the dish in the oven. It takes a long time to make carbonade flamande; the concept of the dish is to allow for slow cooking for the beef to become tender, the onions to fully cook, and for the beer sauce to condense into a thicker, flavor-packed element.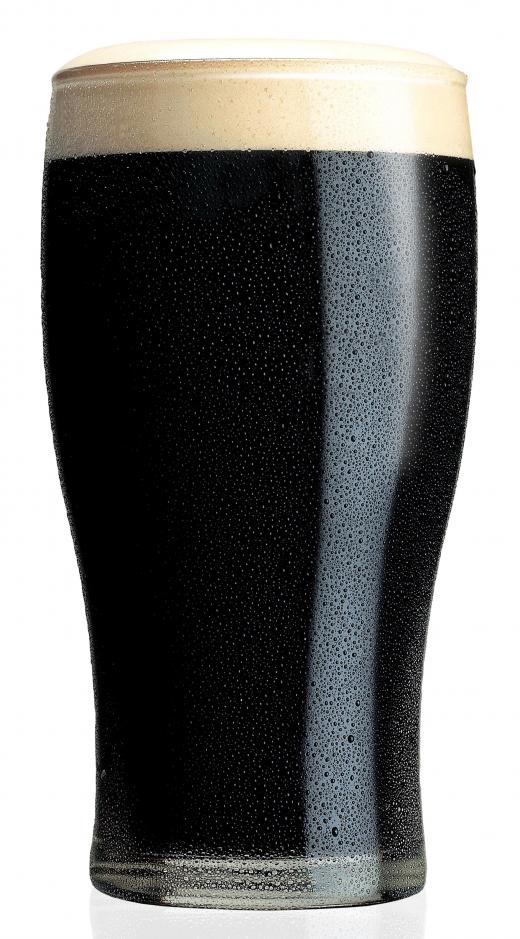 In addition to using the flavors of Belgian beer to season the dish, cooks also inject some other specific flavor ingredients into the sauce. These include condiments like tomato sauce or mustard, as well as vinegar. Sometimes, cider or another sweet element may be used. Brown sugar is also a not uncommon addition.
Carbonade flamande is often served with some specific side dishes. The main one involves various uses of the potato or "pomme frite." The potato dish known as "frites" (fried potatoes) is a traditional favorite.
Although the term "carbonade flamande" is particularly associated with the dish described above, a French take on a similar design might be more closely related to the traditional "beef bourguignon," which also features a prime cut of beef and a reduction sauce. For the carbonade flamande, the meat cut is a flexible part of the dish. Many cooks use chuck, but a London broil, flank steak, or another cut will serve as well, especially since the dish is slow cooked.
The use of beer as a flavoring element is a signature of carbonade flamande. It's also a big part of the region's overall contribution to modern global cuisine. Many cooks around the world pay attention to these traditional flavoring techniques as they strive to create "fusion" dishes, renovate a high class menu, or re-create an authentic old-world style of food.
AS FEATURED ON:
AS FEATURED ON:








By: Natika

Onions are part of carbonade flamande.

By: zaphod2008

Stout can be used for a rich, thick carbonade flamande.

By: juan35mm

Carbonade flamande is a kind of beef stew originating from Belgium.