Cardamom tea is a spice tea that originated in India. It is made from the crushed seeds of the cardamom plant mixed with hot or boiling water. People from India and the surrounding areas use this tea not only for its aromatic flavors, but also for its many supposed health benefits. Often referred to as chai, this tea is often harder to come by in Western markets.
The cardamom tea on its own has a varied and fragrant flavor. Many describe the tea as being citrusy, floral and sweet. It also has undertones of smokiness and aromatic musk. This exotic flavor makes it a popular choice for mixing with other flavors. In fact, cardamom is never the sole ingredient in this tea. All such tea recipes call for additional ingredients, usually being a tea leaf. Cardamom is most commonly paired with black tea leaves.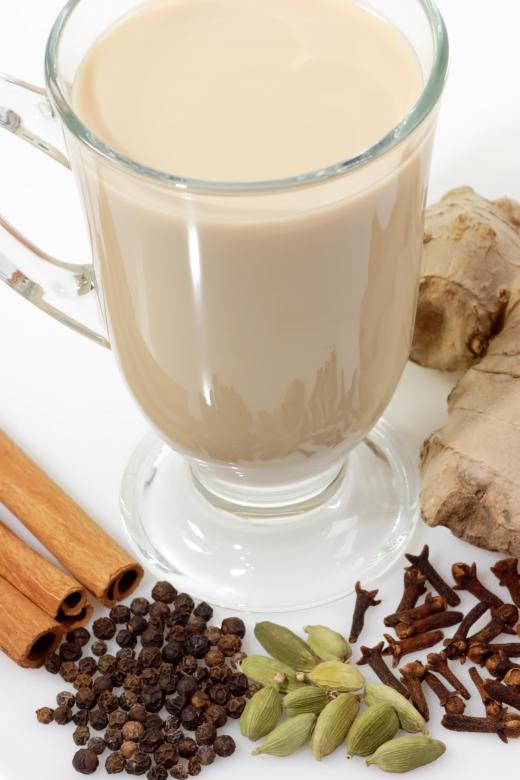 Cardamom tea is referred to as elaichi chaa in India and is also the main ingredient in chai tea. The tea is not usually served alone; instead, it is typically mixed with black tea, milk or sugar. Other popular spices combined with cardamom tea include: licorice, fennel, clove, cinnamon, vanilla, chocolate, and even black pepper. Many tea drinkers even combine almost all of these spices at once with the tea.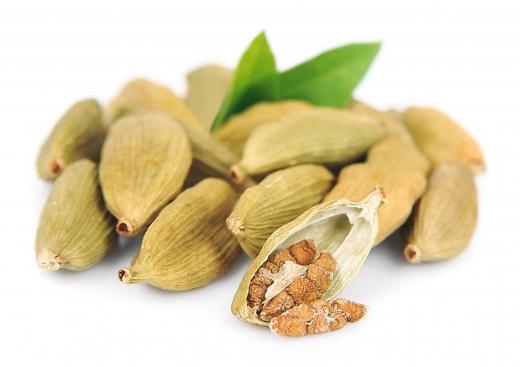 Many people drink cardamom tea not only for the taste, but also for the many supposed health benefits. It is a popular drink among many women, because it is said to relieve menstrual pains and discomfort. Since it also can help with nausea and vomiting, many pregnant women prefer to drink the tea during their first trimester. Other cardamom health benefits also include flatulence relief and improved indigestion. The tea also is said to be a detoxifier, especially for excess caffeine usage. Many also believe it helps to relieve heartburn.
As with many herbs and spices, some medical benefits are associated with cardamom tea. One such use of the drink is to fight and even prevent colon cancer. Some studies suggest it may also help people with pulmonary disease. While some research does suggest there may be truth in these benefits, they have not been confirmed.
The cardamom is an evergreen plant from the ginger root family. It has thick rhizomes and pointed leaves. This plant typically has three pods, with approximately 15 to 20 cardamom seeds found in each. The seeds are harvested in October and dried before being crushed for teas.
AS FEATURED ON:
AS FEATURED ON:








Cardamom tea.

By: margo555

Crushed, dried cardamom seeds can be used to flavor coffee.

By: overcrew

Cardamom tea may help relieve menstrual pain.

By: polesnoy

Cardamom tea originated in India.