What Is Cassata Ice Cream?
Cassata ice cream is a multicolored ice cream made of alternating layers of different flavors topped with sponge cake soaked in liqueur. The term cassata stands for little case, and the ice cream typically has a bricklike shape. This ice cream is believed to be inspired by a very popular sweet in Sicily called cassata. It can be prepared ahead of time and stores well when kept frozen. A wonderful dessert, cassata ice cream is also quite popular in India.
The sweet on which the ice cream is based is a complex affair consisting of ricotta cheese, jellies, and fruit preserves. Containing layers of sponge cake moistened by liqueur or fruit preserves, a cassata siciliana cake is completely covered with a layer of marzipan. It may have very decorative icing on it in several designs of different colors and shapes, like flowers, fruits, and rosettes. Sometimes, the cassata is topped with candied fruits.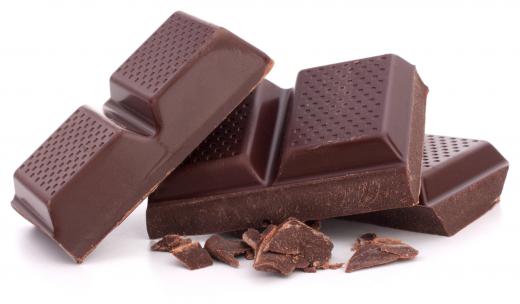 The ice cream itself is not that complex to make as the sweet. A basic cassata ice cream can be made with several types of ice cream and sponge cake easily. In Spumone, in Italy, dessert makers make cassata spumoni, a molded ice cream with fruits and nuts. The traditional flavors of ice cream they use are cherry, chocolate, and pistachio.
Making cassata ice cream at home is a simple affair if all the ice cream is purchased from the store. Some dessert makers prefer to make each flavor of ice cream by themselves, but this is more time-consuming. Most recipes use at least three different flavors of ice cream such as pistachio, strawberry, and vanilla. The other major ingredients required are a sponge cake and liqueur such as rum. To make a more complex cassata ice cream, they may use dried, mixed fruit, candied peel, spice powder, and nuts like hazelnut or roasted almond.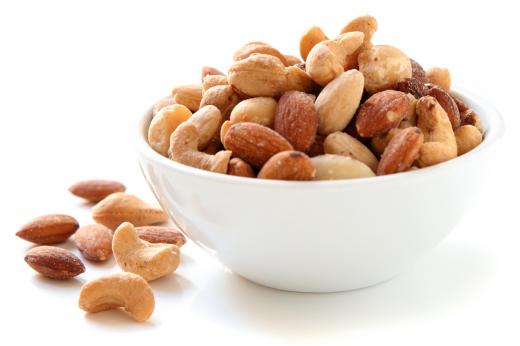 Cooks take a loaf pan or rectangular cake tin and spray it lightly with oil. They line the base with a plastic wrap and then place a sliced layer of rectangular cake in it. After pressing it down slightly, they line all sides of the tin with sliced cake pieces that fit. They trim any excess and fill all the gaps. They then mix a little water and sugar to the liqueur and brush the cake slices with it until they are quite moist.
The vanilla ice cream that was left to soften in a bowl is now used. The cook spreads it over the base of the sponge, evens the surface, and leaves it to set in the freezer for around half an hour. If the cook desires a more complex ice cream, he or she mixes in rum-soaked raisins, candied peel, and chopped nuts to the vanilla ice cream before spreading it on the sponge cake.
The cook then uses strawberry ice cream that is allowed soften beforehand and spreads it on the layer of frozen vanilla ice cream. For a more interesting flavor, cooks can combine spice powders like cinnamon powder into the ice cream before spreading it. This is again allowed to freeze until set. Finally, the third layer of presoftened pistachio ice cream is spread on top of the strawberry layer and sets in the freezer.
The cassata ice cream needs to set for a couple of hours or until it is firm. Some cooks prefer to leave the ice cream in the freezer overnight. To serve, the cook upturns the ice cream onto a plate and cuts it into wedges. To cut the ice cream easily, cooks may let hot water run on a knife until it heats up, wipe it dry, and then slice the ice cream. Chocolate curls or grated chocolate sometimes serve as garnish.
AS FEATURED ON:
AS FEATURED ON:








By: Natika

Grated chocolate may be used as a garnish on cassata ice cream.

By: JJAVA

Some recipes for cassata ice cream call for chopped almonds or other nuts.

By: matka_Wariatka

In Spumone, in Italy, dessert makers make cassata spumoni, which incorporates fruits and nuts.