Chili con carne is Spanish for chili with meat. Some common ingredients in this dish include ground beef or another meat, beans, and a variety of spices. These seasonings can include chili powder, cumin, cayenne pepper, and just about any other spice that suits one's taste. Chili has been a popular dish in American cuisine for many years — and is served in restaurants, at family gatherings, and even featured in cooking competitions throughout the U.S.
According to some food historians, the origins of chili con carne can be traced as far back as the 17th century. Contrary to what many people believe, chili is actually not Mexican cuisine. Rather, this spicy stew is believed to have its roots in Spanish cooking. The first of these dishes to appear in the United States were in the southwest, most likely in the state of Texas. Despite its Spanish origins, however, Texas-style chili con carne has become internationally known as an example of typical Tex-Mex cuisine.
Some of the first types of meats used in chili included beef, venison, and goat, depending on what was locally available. There were countless types of recipes created, and people prepared the dishes according to what would travel well without spoiling, and what could be prepared easily. In the 1920s, when people in the U.S. were suffering from near-starvation during the Depression, local chili parlors saved many of them from hunger by offering cheap chili with free crackers.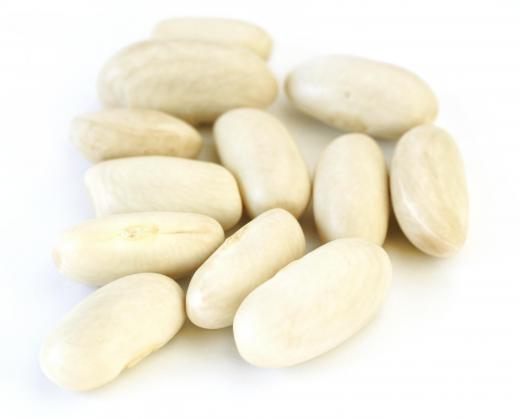 Chili con carne recipes have not been created without controversy. For instance, certain regional cooks refuse to use beans in their chili, while others hold opposing views on the addition of tomatoes. Over time, products such as canned chili and chili powder were developed, presumably to make preparation time shorter in people's increasingly busy lives. Chili purists, however, probably prefer the slow-cooked, simmering method of making chili from scratch.
There are countless variations of chili con carne. While traditional chili contains red meat and beans, white chili is usually made with white beans, like cannellini or Great Northern beans. Common meat options in this variation include turkey or chicken, which is usually either ground or shredded. Peppers, onions, and other vegetables can also be added to chili. Common garnishes include sour cream, shredded cheese, or tortilla chips. Some people serve chili con carne over a starch, such as rice or spaghetti.
Chili continues to grow in popularity in the U.S. and around the world. Chili-making competitions, or cook-offs, can range from small, local events to nationally-televised contests. People have many options, from restaurants to cookbooks, to find a chili recipe that they like, or they may create their own.
AS FEATURED ON:
AS FEATURED ON:








Shredded cheese, which can be used to garnish chili con carne.

By: tfazevedo

Great Northern beans, which are often used in white chili.

By: rafer76

A bowl of chili con carne.