Muffins, usually sweet cupcake-shaped breads, may require a double explanation in the UK. Typically, and until recently, muffin in the UK referred to what most call the English muffin: a flat round yeast bread that is split and toasted. The US type is very different, and is defined as a quick bread, since it doesn't contain yeast. Many variants exist and both types are sold in the UK now. In fact the term may come from an old French word introduced into English, moufflet, in approximately 1000 CE. The term may have once been mufflins, and at least was so used by some Irish immigrants to the US in the early 20th century.
Muffins get their characteristic rise from baking powder, or sometimes baking soda, instead of yeast. No matter what type you are making, you can mess up a recipe with a few novice mistakes that are easily remedied. First, when you're mixing muffin batter, even if you're using a premade mix, you only want to mix until the ingredients are just combined. Overmixing causes tunnels and affects the fine crumb each muffin should have. Second, people err by overfilling muffin tins. Typically, you want to fill each tin to no more than 2/3 capacity.
People who are fans of the blueberry muffin may make another simple mistake. If you add blueberries straight to your batter, you will end up with blue to purple batter. By lightly coating the blueberries in flour, you'll have a white or golden crumb instead or a totally blue cake.
You'll find an abundance of recipes for these treats in cookbooks and on the Internet. Sweet recipes may add fruit, especially blueberries and bananas. Chocolate varieties are more like cupcakes, and may even be given an extra chocolate dose with chocolate chips. Lemon, cranberry, zucchini, carrot, and bran are also popular. Corn muffins, with savory spices are also common, though some prefer them to be sweeter. These may be especially enjoyed with chili.
In the 1980s the bran muffin became particularly popular as it was thought more healthful than other varieties. This largely depended upon the amount of shortening and sugar used. In order to get a more commercially appreciated taste, some bran muffins weren't exactly the healthiest choice. All commercially prepared varieties may be more like cake with a much higher amount of sugar than is necessary, and numerous preservatives to keep the cake moist. Yet there are some truly healthy varieties on the market, especially when they are made with fat substitutes like applesauce and contain whole grain flours.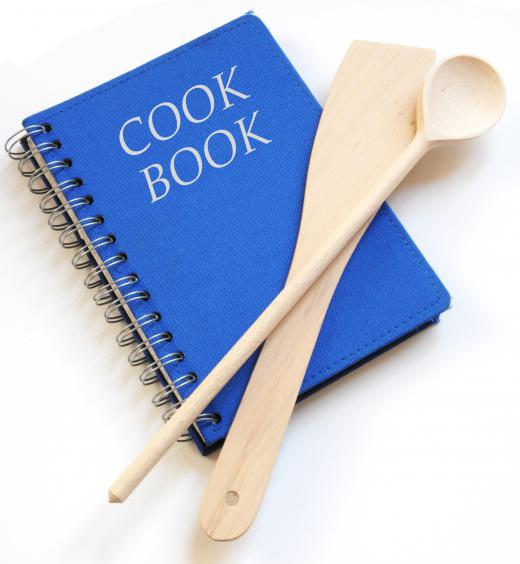 A few recipes that are particularly delicious may be hard to find in cookbooks. If you'd like to get the taste of a doughnut with a little less fat, you can give a plain muffin a quick dip in melted butter or ghee, and then shake it in a bag of cinnamon sugar. These should be served hot. Another recipe this wiseGEEK author fondly remembers from her childhood as "surprise muffins," are plain varieties that get a dollop of jam in between two layers of batter, before being baked. Do be careful if you prepare this kind, as the jam is often extremely hot when the muffins are first removed from the oven.
There's some argument among chefs about whether you should use cupcake papers. Papers do make for easier cleanup, but they tend to deprive the little cake of a light brown crust on its exterior. If you use a non-stick or just a well-greased tin, you're not likely to have difficulty removing these quick breads from the tin. Still if you need to carry the muffins, the papers can be helpful.
Most muffins are best served warm, and homemade varieties tend not to keep for more than a couple of days. You can freeze them, though, and rewarming them usually produces a pretty good result. Recipes for these breads are fairly simple and take little time to prepare; they're an excellent place to start for young or novice bakers.
AS FEATURED ON:
AS FEATURED ON:








By: rimglow

Applesauce, which can be used to make muffins.

By: Nikolai Sorokin

Bananas are sometimes included in muffins.

By: Vivian Seefeld

Many cookbooks include multiple recipes for muffins.

By: Brian Jackson

There's a trick to adding blueberries when making muffins.

By: Berna Şafoğlu

Some muffins are similar to cake without the frosting.