Cream of Wheat® is the brand name for a type of packaged hot cereal, sometimes known as "porridge." The cereal is made from ground wheat, milled to a fine consistency, to which hot liquid is added so that it becomes creamy, though slightly granular in texture. The family of hot cereals sold under the Cream of Wheat® brand is currently owned by a United States-based company, B & G Foods. This product is enriched with added nutrients to make it a more healthful breakfast dish. Similar hot cereal products include Malt-o-Meal® and Maypo®.
Many cultures enjoy some type of hot cereal as a breakfast food, often calling it "porridge." The type of grain used and hot cereals depends largely on cultural tastes and preferences. Cream of Wheat® became popular in the United States, and many people came to enjoy this relatively bland but comforting breakfast food. Indeed, its blandness makes Cream of Wheat® easily customizable. Many people add cream, sugar or fruits to their bowl of Cream of Wheat® to to add more nutrition, calories and flavor. This breakfast cereal is often a staple for individuals who are recovering from illness and need to be on a bland or "soft food" diet.
There are several different varieties of Cream of Wheat® available on the market, giving consumers a choice with regards to cooking methods as well as flavors. The product is available in both instant and "original" forms: The instant version is measured out in small packets and can be prepared directly in a bowl with hot water. The original Cream of Wheat® is cooked on a stove top along with milk, water, or a combination of the two and must be slowly stirred while it reaches a proper consistency. Microwave preparation is also possible when using the "original" mixes. There are several different flavors available of the instant version, reducing the need for consumers to add their own flavorings.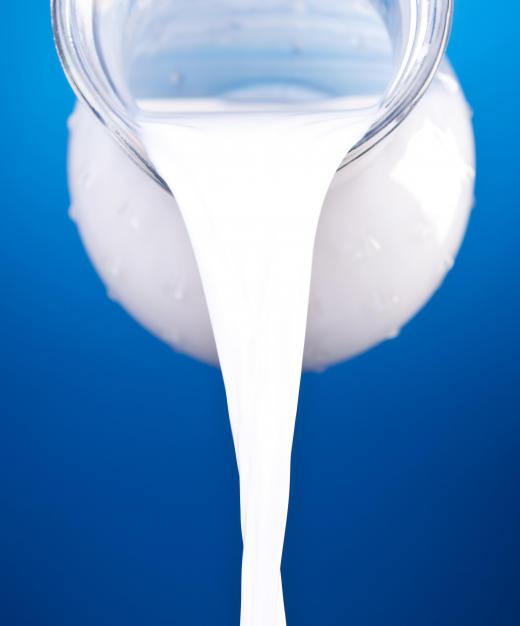 In response to dietary trends and concerns, new products, including a multi-grain cereal and Cream of Rice® have been introduced. The Cream of Rice® was developed, in part due to concerns about food allergies and gluten intolerance. This new cereal is made from ground rice, which does not contain gluten and is for many people an easier cereal to digest. Cream of Rice® is also used as a "starter food" by parents of babies and young children.
AS FEATURED ON:
AS FEATURED ON:








By: Perytskyy

Wheat berries, which are ground to make Cream of Wheat®.

By: Viorel Sima

Heavy cream may be added to Cream of Wheat for enhanced flavor and texture.

By: SeanPavonePhoto

Cream of Wheat® can be cooked on stovetops or in microwave ovens.