Dubonnet is an aperitif wine, or one that is served prior to a meal to stimulate the appetite. It is actually a blend of fortified wine — a wine that has been mixed with a distilled beverage, like brandy — with herbs, spices, and quinine. It was created in 1846 by French chemist, Joseph Dubonnet, to help combat malaria among the French Legionnaires.
Quinine is a chemical derived from the bark of the cinchona tree. While it has anti-malarial properties, one problem is that it is very bitter when consumed on its own. For this reason, it was often added to mixed drinks to hide its unpalatable flavor. The aperitif, a member of the quinquinas group of beverages, or drinks that contain quinine, is used to make quite a few popular cocktails.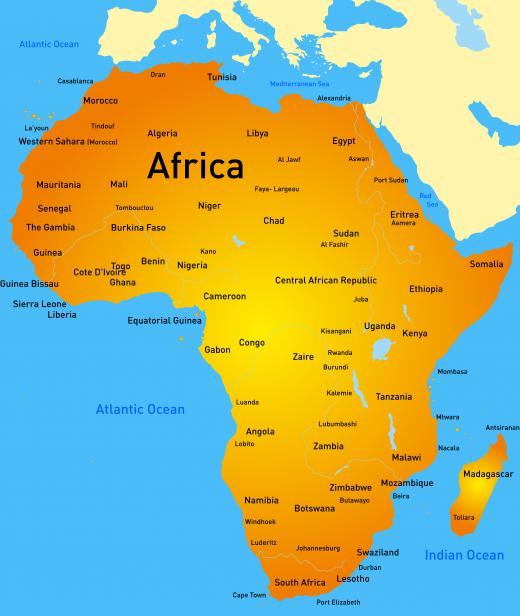 The French government created the Legionnaires in 1831 for foreign nationals who wished to serve France. These forces were commanded by French officers. Soldiers stationed in North Africa had horrible problems with malaria, an infectious mosquito-borne disease. The easiest way to prevent the disease from decimating troops was to ensure that they were consumed anti-malarials, like quinine, in beverages that contained the substance. In the 1840s, the French government held a contest, looking for a new beverage that contained quinine, and this is what inspired Joseph Dubonnet.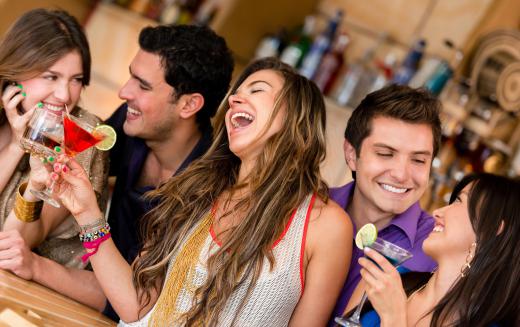 Dubonnet dulled the bitter bite of quinine by combining it with a fortified wine, herbs, and spices. He used a wine that had been mixed with a grape brandy, as well as green coffee beans, cinnamon, chamomile, and orange peel to create his distinctive beverage. The concoction was so successful that it soon became popular among the French colonials who lived in North Africa. This popularity then quickly spread to France, where people also started to create cocktail recipes that included Dubonnet as an ingredient.
The aperitif has a deep, ruby red color and an aroma that smells like a combination of cherry, cinnamon, and lemon. It mixes well with bitter lemon and other citrus flavors. The Opera cocktail usually includes a mix of Dubonnet with gin and maraschino cherry liqueur. To make another drink, a Merry Widow, Dubonnet is mixed with bitters, vodka, and vermouth — another type of fortified wine.
The company was bought by Pernod Ricard in 1976. By that time, the beverage had fallen out of favor and sales were lagging. Ricard started an aggressive advertisement campaign that helped the beverage regain its popularity. The aperitif now comes in three varieties — red, gold, and white, or blanc.
AS FEATURED ON:
AS FEATURED ON:








By: Ruslan Olinchuk

Dubonnet wine was created in 1846 to help combat malaria among the French Legionnaires stationed in Africa.

By: Andres Rodriguez

An apertif, Dubonnet is sometimes used as an ingredient in cocktails.

By: V&P Photo Studio

Dubonnet is traditionally consumed before a meal to stimulate the appetite.

By: Jürgen Fälchle

Signs of a mosquito bite may include a raised rash or a series of flesh-colored bumps.

By: furtseff

Dubonnet was once used to prevent mosquito-borne diseases.