Lillet is an aperitif wine; a type of drink traditionally enjoyed before a meal, often with appetizers. It originated in 1887 in the Bordeaux region of France, where it is still made today. The Lillet brothers, Paul and Raymond, distillers and merchants of fine spirits, soda, and candies, created the drink. Lillet has earned a number of awards throughout the years, and today, it is enjoyed around the world.
This wine has changed somewhat over the years. While it was once a bitter tonic drink called Kina Lillet, the quinine content has been reduced. There are now two types: Lillet Blanc and Lillet Rouge.
Lillet was one of the first tonic wines, which became very popular around the turn of the 20th century. The Kina in the original name of the drink refers to the plant that yields quinine, a drug used to treat malaria. Tonic drinks were touted as good for the health, and the ban against absinthe in 1915 contributed to the popularity of drinks like Lillet.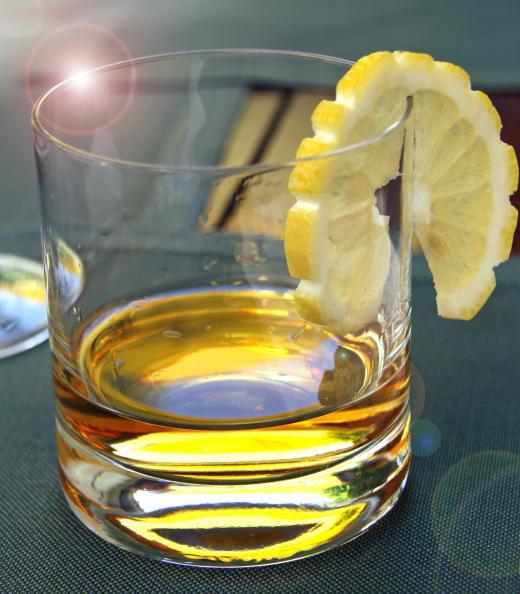 In the 1950s and 60s, the golden age of cocktails, Lillet became the centerpiece of a number of drinks. It gained popularity in the upscale bars and restaurants of New York City, where it was sometimes served flambé. It was also popularly served with gin in England.
Lillet Rouge, made with red wine, appeared on the market in 1962. In 1986, the wine was updated to suit modern tastes. Along with a reduced amount of quinine, the "new Lillet" features a smoother, less syrupy taste.
There are a number of options when serving Lillet. Both Blanc and Rouge can be served plain over ice or as the main ingredient in a number of cocktails. Lillet Blanc can be used in a Martini with gin and vodka and a lemon peel garnish; this drink, called a Vesper, was invented by the character James Bond in Ian Fleming's 1953 novel Casino Royale and originally contained Kina Lillet. Cocktails are traditionally garnished with an orange twist.
AS FEATURED ON:
AS FEATURED ON:








By: Anibal Trejo

Lillet comes from the Bordeaux region of France.

By: kristina rütten

Lillet blanc with a lemon garnish.

By: withGod

Lillet was named after the Lillet brothers, who were distillers of fine spirits.

By: JJAVA

Lillet Blanc can be used to make a martini.