What Is Fabada Asturiana?
Fabada Asturiana is a common kind of Spanish bean stew from the region of Asturias, and features various meat products as well as beans and other ingredients. Many of these ingredients are perceived internationally as "classically Spanish" but the community of Asturias, like other autonomous Spanish communities, has its own food culture. Asturias is located in the northwestern region of Spain, next to Galicia, the Spanish province in the Northwestern corner, and to the north of the nation of Portugal.
One of the principal ingredients in Fabada Asturiana is white beans or butter beans. These large beans are called fabes or fabes de la Granja in Spanish. They are part of several popular dishes in Spanish cuisine.
Fabada Asturiana almost always includes some sort of primary meat product, which is usually pork. Pork shoulder or pork belly can go into the dish, as well as a salt cured pork called jamon serrano that is a popular Spanish ham product. Bacon may also be used in some versions of this dish.
In addition to the above meats, Fabada Asturiana also features other meat products that are classical elements of Spanish cooking. One of these is the morcilla, or blood sausage. This pork-based sausage contains blood with various spices, as well as other elements to provide texture. The Spanish sausage called chorizo may also be added.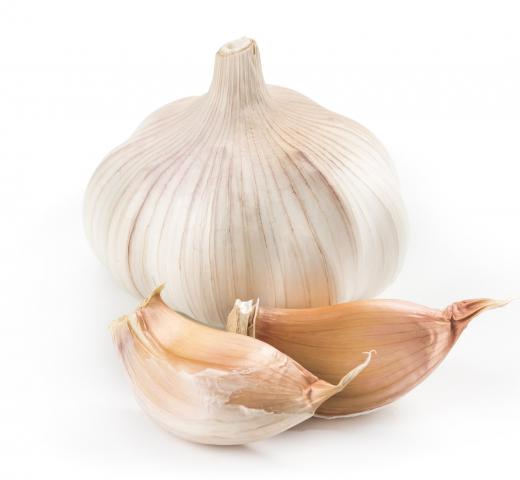 Along with the beans and meat, those who are making Fabada Asturiana often include various spices and flavor elements. One of the principal ones is garlic, which is very useful in Spanish and Italian cooking, as well as in other European cuisines. Some recipes for the dish call for up to four cloves of cut garlic for flavor.
Cooks may also put spices like pepper, paprika, or salt into Fabada Asturiana. Spanish cooks will most often use local varieties of paprika. Bay leaves may also be used. Another Spanish spice called saffron is also frequently a part of this dish.
Food historians can trace recipes for Fabada Asturiana back to the 1800s, but some think that the origins of this dish go back further. One theory is that Asturians prepared this dish as early as the 1400s, or prior to this, when Muslims ruled much of Spain. The idea is that eating this or other dishes including pork was a form of subversion against the invaders.
AS FEATURED ON:
AS FEATURED ON:








By: Mat Hayward

Fabada Asturiana is a common kind of Spanish bean stew that often includes bacon.

By: natalyka

Some fabada asturiana recipes call for up to four cloves of cut garlic to be used.