Fasolada is a traditional Greek soup that is primarily made with dried navy or haricot beans. The beans are soaked overnight then boiled the next day until soft. The other ingredients of the dish are celery, onion, grated tomato and olive oil which, when combined with the thick bean broth, makes a rich soup. The soup is often referred to as the national dish of Greece and is popular with many Greeks as it is tasty, nutritious and vegetarian. The typical Greek diet, and the Cretan diet in particular, incorporates many meatless dishes based on legumes, also called pulses, of which fasolada is central.
The ancient Greeks devoted a whole day to celebrating fasolada, so the dish is one with a long history in Greece but it is also popular in other countries like Cyprus, Turkey and Egypt. Full of nutrients like protein, iron, fiber, magnesium and potassium, it is an important part of the fasting that takes place during the year such as the period of Lent. There is no need for a specific reason to eat it, however, and many households consume it once every one or two weeks. Adherents to a typical Mediterranean diet are known to live longer and stay healthier primarily due to the wealth of legumes and vegetables and the rarity of meat dishes.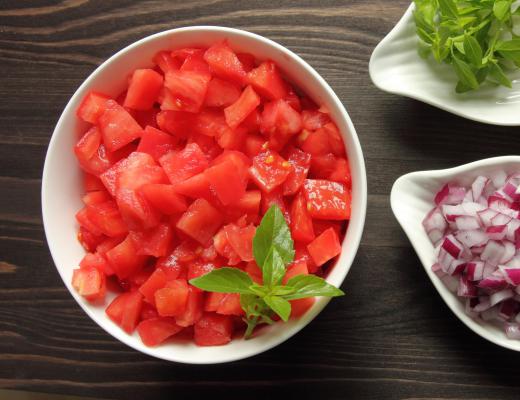 Another advantage of fasolada is that it is a very cheap legume soup to make. Although it is an ideal accompaniment to sardines, it can also be kept simple and eaten with crusty bread, olives and feta cheese. Known as the meat of the poor, pulses have been the mainstay of the poverty-stricken for decades. By consuming large amounts of this kind of food, the poor in the Middle Ages lived longer and became stronger than many of their wealthy, meat-eating compatriots whose rich diets were often devoid of vegetables.
The beans which make up fasolada are rich in antioxidants which are important in the protection of cells against the effects of free radicals. Other types of Greek soup based on pulses include revithia, made with chick peas and fakes which is a lentil soup. Broad beans, or koukia, have also been popular with Greeks since ancient times. The emphasis on these kinds of foods is the reason why the traditional Cretan diet is considered one of the healthiest in the world and it is a rare household where fasolada is not a regular feature.
AS FEATURED ON:
AS FEATURED ON:








By: Profotokris

Tomatoes and onions are among the ingredients in fasolada.

By: perfectmatch

Fasolada is an ideal accompaniment to sardines.

By: TheFinalMiracle

Fasolada is a cheap soup to make, meaning it can often be found in poverty-stricken areas.