Fruit cobbler is a delicious dessert that will have people quickly coming to the table for seconds. There are several varieties of cobblers, and recipes can differ significantly depending upon their origin. Cobbler recipes have been in printed cookbooks since the early 19th century, and likely originated in Europe. However, the Southern US claims cobblers are an American invention. This is not true, and the first dishes like these were probably meat cobblers.
The loosest definition of the fruit cobbler is that it contains a bottom layer of fruit, topped with some type of pastry. Exactly what that pastry should be is where fruit cobbler fans differ in opinion. Sometimes frozen fruit cobbler is sold in stores, and is topped with a piecrust. This is technically a cobbler, but most cobbler crusts are heartier. More often, the fruit cobbler is topped with biscuit dough, or scone dough in England. The dough does not necessarily completely cover the fruit, but may be made into dumpling shapes, which are spaced evenly over the fruit. Others feel the fruit should be completely covered with biscuit dough.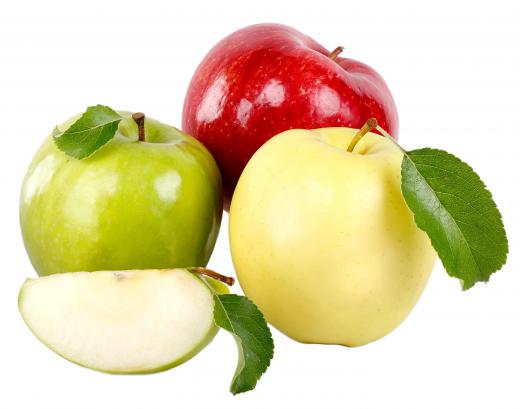 Some variants on the cobbler include what Americans call the crisp. Sliced fruit, frequently apple or cherries, is topped with a loose mixture of butter, flour, brown sugar and occasionally oats. The top turns a golden brown and presents a lovely contrast. Because this "crust" is fairly sweet, crisps work best with fruit that is slightly tart. If you're using apples, add a tiny amount of water to the fruit before adding the crisp topping, for moister fruit that cooks more quickly. Some people see the crisp as a completely different dessert than a cobbler, especially since the crust is so much lighter than biscuit or scone dough.
Most fruit cobblers are baked desserts, adding crunch and texture to the topping. A version of the fruit cobbler originating in New England, called a grunt or a slump is cooked on the stovetop. This keeps the top biscuit dough soft instead of hardening as it would in the oven. The buckle is yet another possible cobbler version and can be made in one of two ways. It either is a cake batter with fruit mixed in and then baked, or it can be a cake batter that is layered on the bottom of a pan and is topped with fruit before baking. It's a cobbler in reverse, essentially, with cake instead of pastry.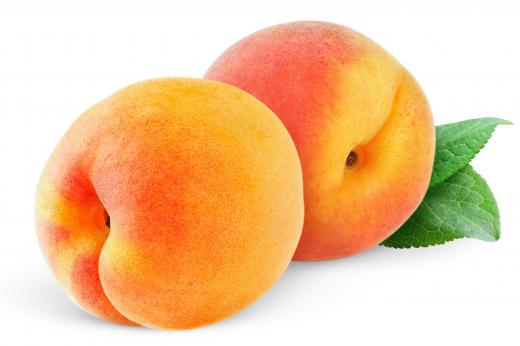 Many fruits are ideal choices for cobbler. Consider peaches, apricots, and berries of every kind, pears, or plums. It's also delicious to mix fruits for cobbler, especially if you don't have enough of the same type of fruit on hand. Do be aware that cooking times of fruit can vary. You wouldn't want to pair apples with peaches, since the peaches cook much more quickly.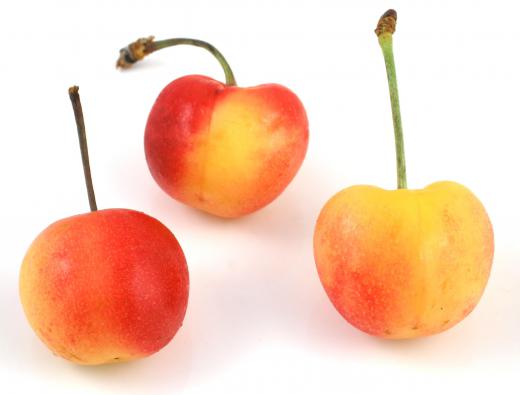 You can throw a few berries into an apple cobbler because most berries can withstand the longer cooking time of the apples. Consider other medleys like plum, apricot, blueberry, mixed berries and pears, or apricot peach cobbler. You can also change the taste of fruit cobbler with a little bit of spice. Add a kick to dessert with a few sprinkles of cinnamon, or nutmeg. Alternately, consider using a pumpkin pie spice or a bit of grated ginger.
Many argue over whether to serve cobbler warm or cold. This doesn't seem a particularly important question, and most people find they like it both ways. It's completely up to the cook to make this judgment call, and a warm cobbler may be too inviting to wait for it to cool.
AS FEATURED ON:
AS FEATURED ON:








By: tesgro

Fresh apples are commonly used in cobblers.

By: Elenathewise

Berries can be used to make a fruit cobbler.

By: Anna Kucherova

Peaches are a popular ingredient in cobblers.

By: Harris Shiffman

Cherry cobbler is often best when made with fresh, pitted cherries.

By: robert lerich

Doughnut peaches, which can be used to make cobbler.

By: Natika

Cinnamon is often used to season fruit cobblers.

By: Lana Langlois

Pears are sometimes used in fruit cobblers.

By: Malyshchyts Viktar

Apricots can be combined with other fruits for a cobbler.

By: volff

Plums may be ideal for fruit cobbler.

By: Sergii Moscaliuk

If sugar is unavailable, honey can be substituted in fruit cobbler recipes.

By: Okea

Sometimes oats are used to make a topping for fruit cobbler.

By: msheldrake

Peach cobbler is a classic American dessert.