Fusion cooking, also commonly called fusion cuisine, is the practice of combining foods and cooking styles from diverse sources to create new dishes and flavor combinations. The trend, which is normally perceived to have been popularized in the 1970s, typically pairs non-traditional spices and foods from different groups in an effort to create unique tastes. The cooking is normally embraced by fans of progressive cuisine and shunned by traditionalists.
Fusion cuisine is generally broken down into three categories. One combines the cooking styles and flavors of several related regions or sub-regions. Another commonly takes traditional dishes from one cultural or ethnic region and applies unique ingredients, spices, herbs and flavors from other cuisines to create new dishes. The third category simply takes the basic preparation method of an established dish and replaces the ingredients with those of a totally different cuisine.
Asian fusion cooking is a good example of combining regional tastes and methods. This blended cooking style frequently combines recipes and ingredients from Southeast Asia, East Asia and India. The resulting dishes are often tasty savory-sweet combinations of spices and ingredients not ordinarily combined.
The second type of fusion cuisine regularly takes a popular dish and embellishes the recipe by adding and combining ingredients from other regional cooking styles. A simple example of this style of cooking would be a hamburger sandwich served with a topping of soft-shell crab salad served in a restaurant located in an East Coast area of the United States famous for soft-shell crabs.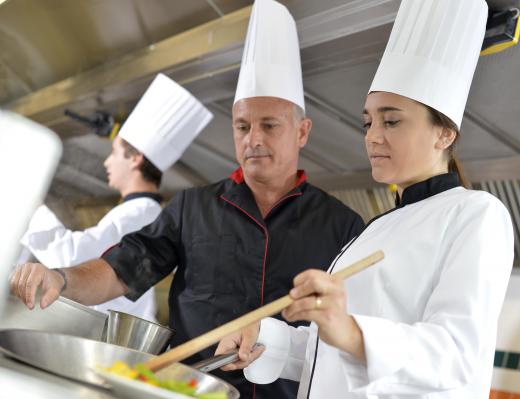 The final commonly applied fusion cooking approach takes a traditional dish and replaces the ingredients with those from a totally different cultural cooking style. For instance, a conventional burrito, normally filled with meat, rice and beans, may be filled instead with fish, potatoes and broccoli. Another popular food item that is frequently included in this category of fusion cooking is pizza. Rather than topping the crust with traditional ingredients such as tomatoes, mozzarella cheese and Italian spices, a fusion chef may choose to layer toppings such as mu shu pork, egg foo yung and fried wonton to create a Chinese-style pie.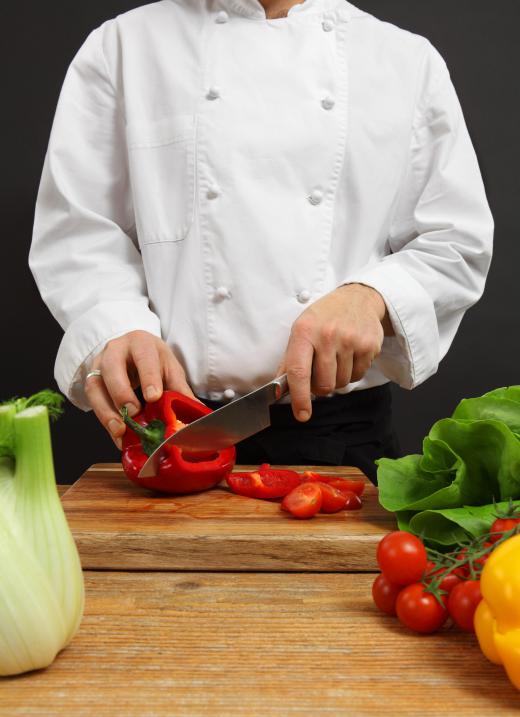 The inception of fusion cooking is often attributed to famous chef Wolfgang Puck. He is generally credited with introducing dishes that combined tastes from Asia and Europe when he opened his Chinois restaurant in California in the 1970s. The name Chinois was chosen because it is the French adjective meaning Chinese. California was reportedly chosen for the restaurant location based on its geographic position halfway between Europe and Asia.
AS FEATURED ON:
AS FEATURED ON:








By: JJAVA

Filling a Mexican burrito with non-traditional ingredients is a type of fusion cooking.

By: goodluz

Chefs who specialize in fusion cuisine need to carefully consider which combinations will be appealing to diners.

By: sumnersgraphicsinc

Fusion cooking often seeks to incorporate vegetables, herbs and spice from all over the world.

By: Minerva Studio

Fusion cooking is normally embraced by fans of progressive cuisine.