Futomaki is a type of rolled sushi that is known for its large size and careful balance of ingredients. People who think of sushi as just raw fish are often very surprised by the care and artistry that goes into these rolls. They are usually filled with different colored vegetables and may not even contain fish at all. Chefs design futomaki to be both delicious and pleasing to the eye, and they often choose ingredients for how well they balance with each other both in taste and looks.
Distinguishing Characteristics
The word "futomaki" is Japanese for "fat roll," and this name couldn't be more appropriate. Rolls are usually at least 1.5 inches (3.81 cm) in diameter if not larger, and are made up of three main parts. The outside "casing" or "shell" of the roll is traditionally a thin sheet of nori seaweed, which is basically seaweed that has been pressed and dried into a thin but flexible rectangle. Soy paper or thin cooked egg can be used in rare instances. The inside is made up of both sushi rice and chosen fillings.
Sushi rice is a special variety of short-grained, sticky rice. When it is used in rolls, it is usually seasoned with a bit of mirin, a rice vinegar, and may also be salted in order to help it stick together and adhere to the other ingredients. These "other ingredients" are where the sushi chefs have the most flexibility. Vegetables are common choices, particularly cucumber, carrot, and mushroom; cooked seafood such as crab or eel may also be used. Some rolls feature raw fish, but not often.
How It's Made
The basic rolling process can take some time to master, but is not particularly difficult. Most sushi chefs begin with a sushi mat, a tool made up of bamboo slats woven together into a flexible surface. The chef will place the nori directly on the mat, and will then cover nearly the entire surface with prepared sushi rice. The other ingredients, cut into thin strips, are placed on top of the rice. Most of the time, these ingredients are stacked in the center and do not take up the entire surface area.
When everything is in place, the chef will create the roll by slowly folding the bamboo mat inwards. This movement causes the nori to fold over onto itself from one edge to the next. The end result is a thick log that should hold itself together. Chefs sometimes present the futomaki as a single whole like this, but more commonly will slice it into individual rounds. Each round contains a small taste of all of the ingredients that were stacked on top of the rice.
Artistic Elements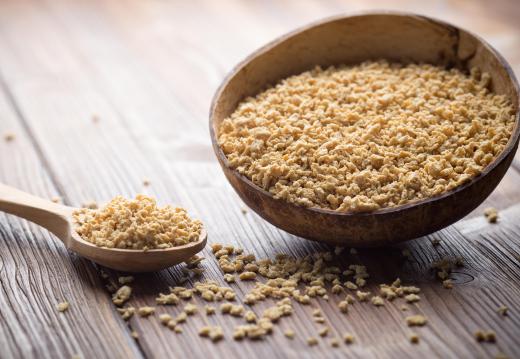 Many of the world's best sushi chefs pride themselves on the artistry and care that goes into their rolls. Traditional Japanese cooking encourages chefs, whether professional or amateur, to carefully choose their ingredients to create meals with a balance of salty, sweet, tangy, and sour. In many ways, futomaki is a perfect way to showcase this balance. Cooks will choose vegetables and fish that both look good and taste good together.
Very serious cooks may prepare their rolls to create images in the final sliced products. Arranging vegetables carefully can lead to sliced pieces that seem to hold the picture of a flower or a sunrise, for instance. It is also common for mothers to make ones for their children that seem to contain smiling faces or cute animals. There is a lot of room for creativity with this particular type of sushi.
Where to Find It
Futomaki is most commonly found in sushi restaurants, both in and outside of Japan. It is almost always made to order, which means that customers may have some say over what the roll will contain — a vegetarian may want to request a roll with no seafood, for instance. Just because changes are easy to make does not mean that cooks will actually make them, however. Depending on the restaurant, substitutions or additions may be seen as an insult to the chef's artistic eye. It is often best to choose a roll from the menu that can be enjoyed as-is.
Rolls may also be available pre-made in certain specialty shops or grocery stores. Those made with pickled vegetables or cooked fish will often last for a few days on the shelf, but most people agree that the taste is best when fresh. When they contain raw fish, they should usually be consumed within a few hours of their preparation to prevent food poisoning.
Many home cooks also have success making these sushi rolls. The actual rolling process tends to be somewhat forgiving of beginners, and there is a great deal of flexibility when it comes to ingredients. Pretty much anything a cook has on hand can be used, which can be a good way to use up leftovers or repurpose extra vegetables and fish.
How to Eat It
The most traditional way to eat futomaki is with chopsticks. The sliced rolls typically come arranged on a plate or platter, and people eat one slice at a time. Some like to dip the slices in soy sauce while others enjoy them plain. In order to really get an appreciation for the balanced flavors, it is usually a good idea to eat slowly, chewing each bite to fully taste all of the ingredients that are included.
It is not common for futomaki to be eaten as an entire unsliced log, but there are certain times when this may be appropriate. When the Japanese celebrate Setsuban, the day that precedes the beginning of a new season, many people eat whole rolls as something of a festival ritual. This practice began in the Kansai region of central Japan as a way to ensure good luck for the coming season, and has become standard throughout much of the country. Eating the whole roll is not as pleasing to the eye, but should nonetheless be undertaken with the same slowness and intentionality that comes with eating slices. The idea is to appreciate the contrasting and complementary flavors, whether or not they can actually be seen.
AS FEATURED ON:
AS FEATURED ON:








By: dimj

A piece of futomaki.

By: Chris leachman

Shiitake mushrooms are a common ingredient in futomaki.

By: Rafael Ben-Ari

Eel is often used in futomaki.

By: tycoon101

It's traditional to eat futomaki with chopsticks.

By: gitusik

Futomaki is traditionally dipped into a sauce that's made from fermented soy.