Gemelli is a kind of pasta that is made out of short pieces of pasta that are shaped, on the horizontal plane, like the letter "s." This pasta is then twisted, creating a visual effect of two tubes of pasta that are twisted together. This visual effect, however, is an illusion as gemelli is only made out of a single piece of pasta. In fact, gemelli looks so much like two tubes twisted together, that its name is derived from the Italian word for "twins".
There are a number of ways that gemelli can be used in cooking. It can be incorporated into casseroles or dressed with traditional Italian pasta sauces such as alfredo sauce, marinara sauce, or even pesto. It can also be mixed with vegetables for a pasta primavera. The coupling of different shapes of pasta with sauces is partially based on tradition and partially based on personal preference. Alfredo sauce, for example, is often served with fettucini. Elbow macaraoni is usually used in the American favorite macaroni and cheese.
Depending on one's personal preference, however, tradition can be ignored in a manner that might break the most serious rules followed by chefs that regularly cook with pasta. Gemelli can be served instead of elbow macaroni in macaroni and cheese. The shape of the pasta lends itself well to a number of kinds of sauces, including thinner sauces such as home made marinaras. Gemelli is also used sometimes in soups. When gemelli is used in soups, it is important to use the pasta in a manner that keeps the noodles from getting too soft before they are served.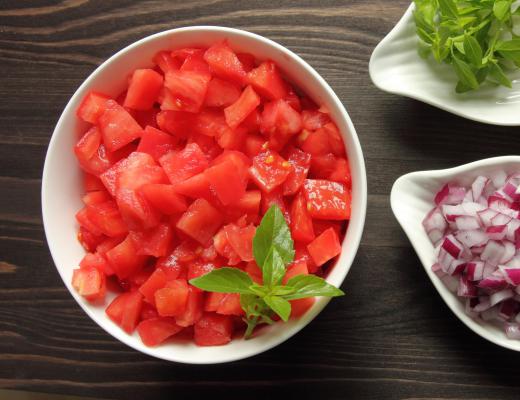 Some people also enjoy using gemelli in pasta salads. These salads may be made primarily with pasta and a small amount of vegetables or they may be used as a sort of garnish on top of the vegetables. In these cases, the gemelli is used in a manner similar to the way in which croutons are used to top salads and are often coupled with other toppings such as shredded cheese, sliced cherry tomatoes, and diced red onions. When pasta of any kind, including gemelli, is served in a salad, whether the pasta is the key ingredient or just one of many ingredients, the pasta is almost always cooked, drained, and cooled before being coupled with the other ingredients.
AS FEATURED ON:
AS FEATURED ON:








Shredded cheese, which is often coupled with gemelli.

By: Profotokris

Gemelli can be coated with tomatoes, herbs and creamy cheese for a light meal.