The term "half and half" is used to describe a number of foods that combine equal parts of two things. In the United States, it typically refers specifically to a dairy product made from milk and cream. The term may also be used to discuss various alcoholic beverages, such as a Black and Tan, a layered beer traditionally made by mixing Guinness Stout and Harp Lager. As a pre-mixed food, half and half is available in many grocery stores, and it can also be made at home in a pinch.
Unlike milk, half and half is not really intended for plain consumption. The addition of cream raises the butterfat content of the milk, making it thick and heavy. As anyone who has tried to drink it knows, the combination is rather unpalatable on its own. Half and half also cannot substitute for cream, since the butterfat content is too low for whipping into butter or stiff cream products.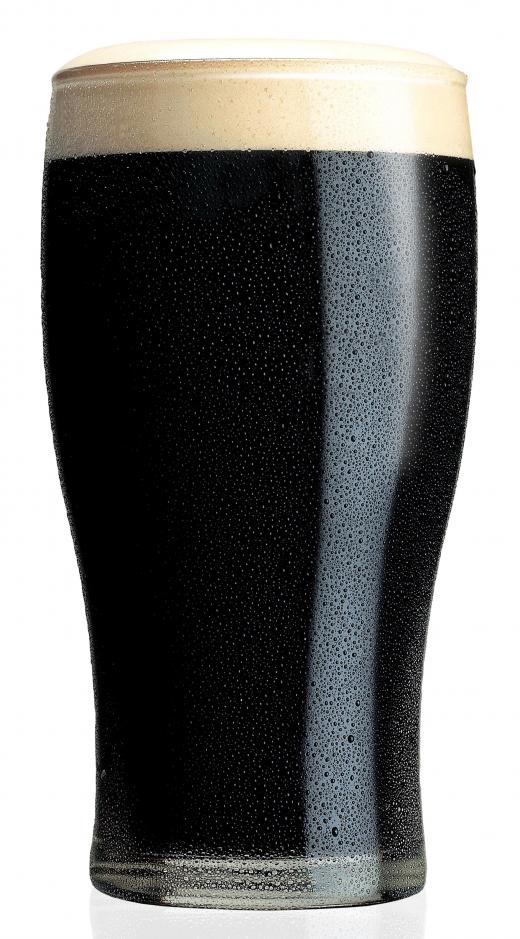 There are a number of potential applications for half and half. Many Americans use it as a creamer in their coffees, and a number of companies produce a range of flavored products for this very purpose. It's stable in coffee, and lends a rich creaminess that milk alone cannot. The dairy product is also used in ice cream production, and some recipes call for it specifically when a creamy flavor and texture is desired without the high butterfat of true cream.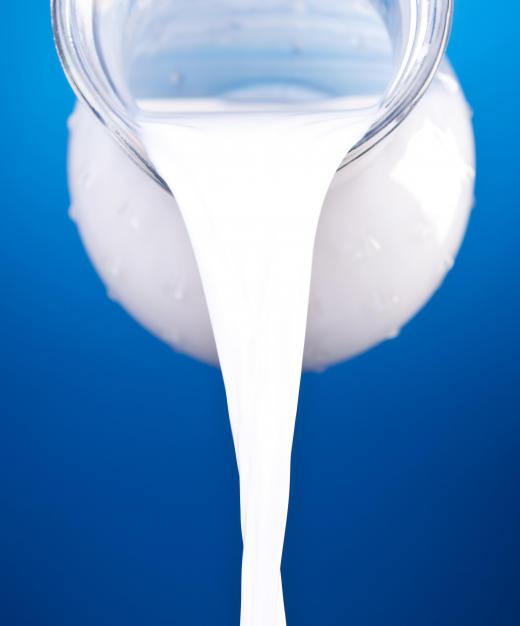 The butterfat content of half and half varies, depending on the producer. It is generally above 10%, but should not be above 18%. In a commercial dairy, it is made by separately pasteurizing milk and cream and then homogenizing equal parts together. The homogenization ensures that the half and half will not separate. At home, the mixture can be made by combining cream and milk in equal parts, and it should be used quickly, before it starts to separate.
According to the United States Department of Agriculture, chilled half and half can keep for up to 10 days under refrigeration. Fluctuations in individual refrigerator temperature may have an impact on this keeping time, so sniffing for spoilage is recommended, especially if it's nearing its expiration date. People should also try to avoid introducing bacteria to dairy products by keeping them under refrigeration at all times, and never pouring dairy back into the carton it came from.
AS FEATURED ON:
AS FEATURED ON:








By: zaphod2008

A "half and half" can refer to a drink made with stout.

By: Viorel Sima

Pasteurized cream and milk are used to make half and half.

By: seqoya

The butterfat content of half and half is typically between 10% and 18%.

By: al62

Some people use half and half to enhance black coffee.