Hasenpfeffer is a traditional German rabbit stew. A number of cultures make variations on the dish, which is also referred to as jugged rabbit. To make hasenpfeffer, rabbit meat is cut into pieces and marinated in a wine and vinegar sauce for up to three days. After marination, the rabbit is browned and then stewed until tender. The result is a rich, flavorful stew with a hint of spiciness. Cold days are well suited to hasenpfeffer, since it is filling and warming.
Like other jugged foods, hasenpfeffer is stewed slowly in the same juices that were used as a marinade. The long marination time allows the meat to fully absorb the flavor, while the slow stewing makes the meat tender and soft. A woodstove is an ideal surface to cook foods like hasenpfeffer on, since it promotes slow, even cooking, although a conventional stove on low to medium heat can also be used.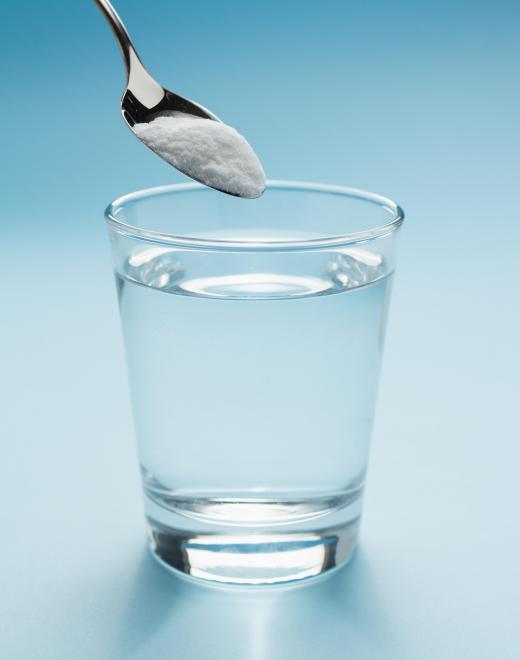 Once finished, hasenpfeffer is often dressed with sour cream, and it may be served with dumplings, noodles, or a dense, crusty bread. Some cooks like to make hasenpfeffer an homage to German cuisine an starch like spätzle. Salt and pepper are also provided on the table, so that people can adjust the seasoning to taste.
In German, a Hase is a rabbit or hare, while pfeffer is pepper. To make hasenpfeffer, start by acquiring four pounds (two kilograms) of rabbit meat. Cut the meat into chunks and wash it well before soaking in in cold salt water for one hour. While the rabbit soaks, prepare a marinade. In a a large glass or ceramic dish, combine one and one half cups white wine, three quarters of a cup cider vinegar, one half cup finely chopped onions, one tablespoon of pickling spices, two teaspoons salt, one teaspoon freshly cracked pepper, and two bay leaves. Once the rabbit has soaked, lift it out, rinse it, pat it dry, and then submerge it in the marinade.
Cover the marinade dish and refrigerate for three days, periodically turning the rabbit to ensure that it is evenly covered. Next, drain the dish, reserving the marinade after running it through a fine strainer or cheesecloth. Dredge the rabbit in flour and brown it on medium in a heavy pan or dutch oven, along with one finely chopped onion. When the meat is browned, add one and one half cups of the strained marinade, along with two tablespoons of sugar. Stew the hasenpfeffer on low heat, slowly adding the rest of the marinade until the meat is tender. This typically takes around two hours.
AS FEATURED ON:
AS FEATURED ON:








By: Meliha Gojak

The rabbit meat must be soaked in cold salt water when making hasenpfeffer.