A Schlachteplatte, more commonly known as Schlachtplatte, is a well-loved platter in German cuisine. It consists of belly pork and sausage, and is served with other traditional German sides. The term translates to slaughter dish, and often contains every part of the pig.
Schlachteplatte is a meal designed to prevent the waste of a slaughtered pig. Not only are the majority of the pig's body parts used in the dish, the animal's blood is implemented as well, in the form of blood sausage. Recipes vary for the dish, though the most traditional forms of the plate include Kesselfleisch, Blutwurst, and Leberwurst sausages. Traditional German sauerkraut is also considered a staple for this meal.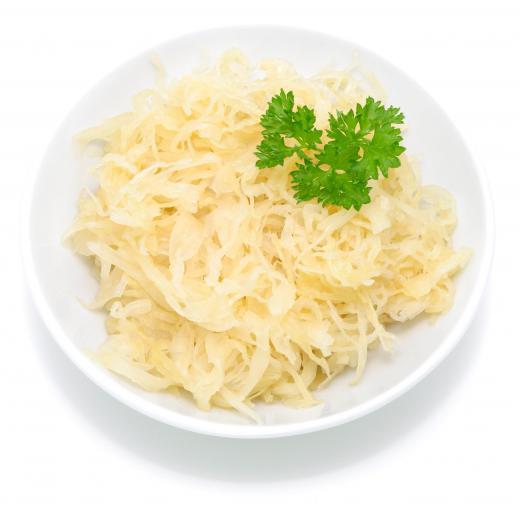 Several different meats, from pork shoulder to ribs to liver, may be implemented into this pork dish. Barbecued meat is generally not recommended, especially if it is prepared along with the other ingredients. It could mar the flavors of the Metzelsuppe, or the soupy juice created from the cooking process. A similar name, Metzelsupp, may also be used to describe Schlachtplatte, as well as any festivals including the meal.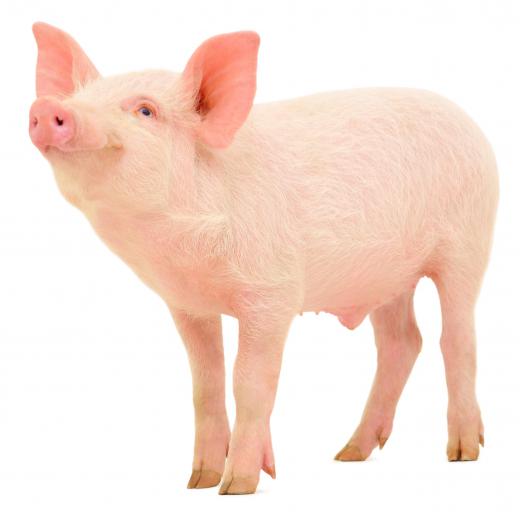 Many different herbs and spices may go into a Schlachtplatte meal, depending upon the region in which it is prepared, as well as the individual cook's preferences. Black pepper, juniper berries, and mustard seeds are common flavorings, as are bay leaves. Other Schlachteplatte ingredients may range from butter to mustard, as well as any preferred broth, such as one made from beef stock.
Along with sauerkraut, potatoes are usually served with Schlachteplatte. Though they are often boiled, mashed and pureed potatoes may be accompaniments to Schlachteplatte, as are potato pancakes. Some of these pork dishes are also served with bread. The meal should be served hot, and can be served with condiments, such as mustard. Garnishments, like fresh chives, can be drizzled over the meal to increase its aesthetic appeal. It would be unusual for the meal not to be accompanied with a large mug of beer.
Traditional Schlachteplatte is made during the autumn months. This goal of this was to reduce the number of mouths farmers had to feed during the winter, as well as to ensure preserved meats for smoking throughout the cold season with the rest of the animals' flesh. The Schlachteplatte itself would be consumed on the day of slaughtering due to its inability to keep well, and was considered an extravagant indulgence for farmers and their families. Since the invention of the refrigerator, the dish can be found year-round, though it is primarily available in Germany.
AS FEATURED ON:
AS FEATURED ON:








Sauerkraut is often served with Schlachteplatte.

By: Anatolii

Schlachteplatte often contains nearly every part of the pig.

By: Whitebox Media

Pork belly is used in schlachteplatte.