Lady Grey tea, currently produced only by Twinings®, a 300-year-old tea company, differs slightly from Earl Grey tea. It is often mistakenly identified as being named after Lady Jane Grey, but was, in fact, named for Mary Elizabeth Grey, the wife of the second Earl Grey. Both family members had a tea named after them in the early 19th century by the Twinings Company. Both teas include oil of bergamot, but Lady Grey includes other citrus flavors and usually has a lighter taste.
Many people are familiar with Earl Grey tea, which is typically a mixture of black tea and oil of bergamot. Bergamot is a citrus fruit that is a cross between a lemon and orange. Depending upon brand, the bergamot flavor in Earl Grey tea can be very strong or very light.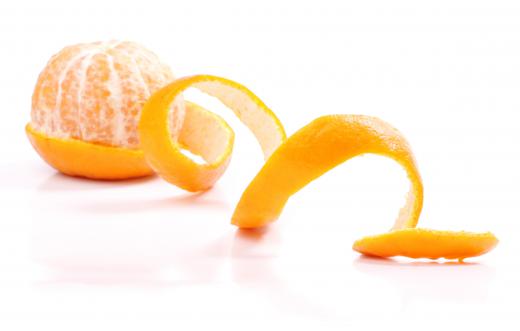 The primary difference between Lady Grey tea and Earl Grey is that Twinings blends oil of bergamot more lightly with lemon and orange peel. Those who find the bergamot flavor nice but overpowering in Earl Grey tea may truly enjoy the gentler, lighter flavors of Lady Grey. It's often thought of as an afternoon tea because of its more delicate flavor.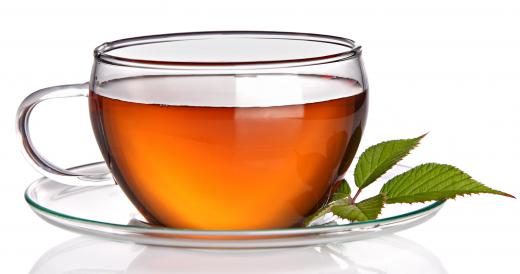 Another advantage to this tea is its quality. When oil of bergamot is used heavily, tea enthusiasts are quick to point out, it can mask the flavor of inferior tea leaves. With the lighter application, the tea used has to be of good quality, or it could taste bitter, oily or rancid. Fortunately, since Lady Grey Tea is a proprietary blend of the Twinings Company, leaf quality is high.
Not all tea drinkers, particularly in the US, are familiar with this particular type of tea, but it is increasingly being marketed, especially in tea bag form. Tea drinkers who prefer to use tea leaves should be able to find loose tea at online stores, if it's not available in local shops. Traditionally, the tea might be used as a light morning or afternoon tea. Some drink it with milk and sugar, while others prefer it straight, or with a small amount of sweetening. The light flavors of the tea can be overpowered if a great deal of milk is added. A small amount of sugar, or an accompanying lemon wedge, tends to accent the flavors nicely.
Lady Grey can also be used to make iced tea. Because of its pleasing citrus flavors, many people find it particularly refreshing during warm months, and it has an inherent sweet flavor that tends not to require much sugar. Since it is black tea, it does contain caffeine, though Twinings does make a decaffeinated form.
AS FEATURED ON:
AS FEATURED ON:








Orange peel is included in Lady Gray tea.

By: gtranquillity

Lady Grey tea often has a lighter flavor than Earl Grey tea.

By: karandaev

Lady Grey tea is being increasingly marketed in tea bag form.

By: vgstudio

Lady Grey tea was named after Earl Grey's wife.

By: okinawakasawa

Lady Grey tea can be used to make iced tea.