Lebanese pizza, or manoush, is a flat savory pie made in the style of the cuisine of the Middle Eastern country of Lebanon. Like most other pizzas, the Lebanese version is typically round and often includes cheese, meat and/or vegetables along with fragrant herbs. Unlike many other versions though, this type of pizza has a pita bread style of crust. Lebanese pizza is often served for breakfast.
A strong-flavored, salty cheese called halloumi along with the crumbled beef sausage sujuk are popular toppings for breakfast pizzas in Lebanese cuisine. Due to the crumbly texture of the meat, this breakfast Lebanese pizza may be eaten folded over so that the ground beef stays inside. The pita crust of all types of Lebanese pizza is made from flour, salt, yeast and water. Olive oil may be used to grease the bowl in which the pizza dough will rise before being shaped into a flat circle.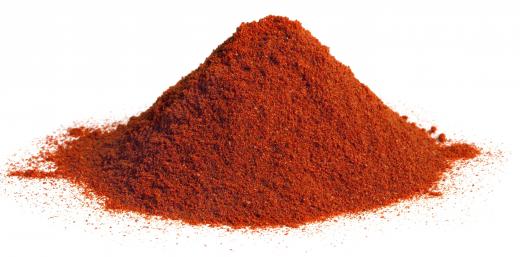 Zaatar, an oregano and thyme mixture, is a popular addition to manoush. Sumac is also one of the commonly used Lebanese spices. Meats in Lebanese cuisine are typically flavored to have some sweetness and a common combination is cinnamon and/or allspice with lamb. Lahmi Lebanese pizzas are often made with a topping of minced lamb, with onions and allspice. Molasses made from pomegranates may also be used to add a sweet, rich taste to meat or other toppings for pizza.
Onion and allspice may also be used for a spinach-based Lebanese pizza. In Lebanese spinach pizzas, a cheese milder than halloumi that is similar to feta, called shankleesh, is often added. A vegetable mixture of chopped tomatoes, onions and bell peppers is sometimes used when cooking Lebanese pizzas.
One type of Lebanese topping for pita crust pizza is a fermented yogurt and grain mixture. Lemon and chili powder could be used for flavoring. The bean spread, hummus, is also sometimes used as a pizza topping.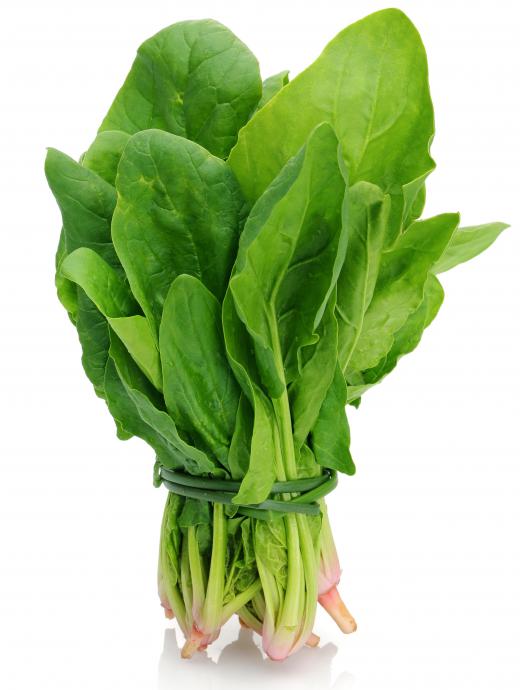 Like other types of pizzas made throughout the world, Lebanese varieties are cooked in a very hot oven. They typically only take several minutes to cook, as the crust is quite thin and the ingredients are usually crumbled, minced or finely chopped. The pizzas are usually sold in Lebanese bakeries where the oven may also be used to make pita bread. A spoonful of yogurt may be placed on top of the warm pizza just before eating.
AS FEATURED ON:
AS FEATURED ON:








Chili powder is often used to season Lebanese pizza.

By: Malyshchyts Viktar

Bell peppers are sometimes used in cooking Lebanese pizza.

By: mates

Lebanese pizza is a savory pie that often contains spinach.

By: emde71

There are innumerable iterations of pizza, a food that's popular worldwide.