Finland is a nation largely strung together by small lakes and streams, then wrapped on its western side by the Atlantic Ocean. This results in having Atlantic and freshwater salmon in abundance, and the still-thriving popularity of a seafood soup called lohikeitto. This cream-based meal in a bowl is enjoyed in 2011 throughout the Netherlands as well as in several New World Finnish outposts like the Great Lakes region of America. It is a cream-based soup with hearty chunks of salmon and potatoes, made even more colorful and flavorful with dill and brown onion.
Lohikeitto utilizes two long-abundant resources in Finland: the potato and salmon. This dish is as flavorful as it is resourceful. The most revered recipe involves whole chunks of salmon in a stock made of its fillet scraps, but many chefs in Finland will also save salmon fillet scraps for fish stock used in a plain cream of potato soup with a distinctive lohikeitto taste.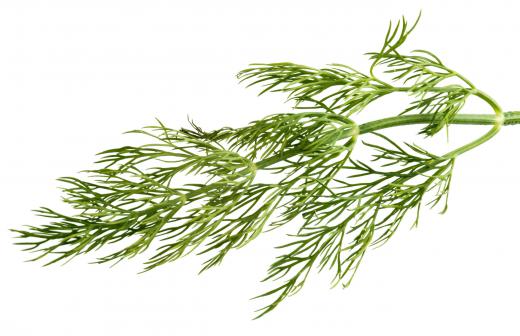 The process for making lohikeitto is not difficult, but it does require precision. If the cream is added too soon it will curdle. Also, leaving the salmon in the broth too long may make it overcook before the potatoes have time to cook. Portions of each ingredient can vary, but the cooking sequence must be closely observed.
The soup starts with some water, simmering with chunks of salmon or fillet scraps, and salt and pepper. If scraps are used, they can stay in the broth until it is ready for other ingredients. If whole chunks of salmon are used, they must be removed when cooked through; otherwise, they will disintegrate and overcook.
When the fish is cooked and removed from the pot, chunks of potatoes and onions get a hot bath in the stock. After it comes to a boil, the heat is reduced for the stock to simmer as long as it takes for the potatoes to attain a soft texture. As soon as that happens, the salmon, cream and shredded dill are added for a final stretch of simmering. After the lohikeitto hits the bowl, the traditional way to dress it is with a small scoop of butter and a few sprigs of fresh dill to up the aesthetic appeal. Rye bread is often served along with this soup, though any bread will do.
AS FEATURED ON:
AS FEATURED ON:








By: Viktor

Traditional lohikeitto recipes commonly include dill.

By: dulsita

Lohikeitto is a seafood soup that includes salmon.

By: James Martin

Lohikeitto may include chunks of potatoes.

By: fabiomax

Lohikeitto soup is served with rye bread.