Lychee liqueur is a sweet, strong alcoholic beverage made from the lychee nut, a fruit native to parts of Asia. The taste of the liqueur varies by brand, but many manufacturers mix natural lychee flavors with complementary fruit juices or flower essences. While the liqueur can technically be served on its own, most individuals use it as a mixer for cocktails.
An average lychee fruit is oval in shape, with a length of roughly 2 inches (approximately 5 centimeters) and a width of 1.5 inches (approximately 4 centimeters). Lychee fruit is very fragrant and has a sweet taste comparable to the taste of grapes, but with floral overtones. The outer skin is red and bumpy, but the inner flesh is a translucent white, firm, and juicy. Lychee trees originated in the southern Chinese provinces of Kwangtung and Fukien, where they grew near bodies of water. In the present day, lychee trees are cultivated throughout much of Southeast Asia and in several non-Asian countries, as well, particularly in consistently humid regions with no frosts.
True lychee liqueur relies on natural lychee juice or essences to create the base flavor, but some manufacturers may add complementary flavors to further enhance the taste of the alcohol. Guava and peach are among the most common fruit additions, while some brands prefer adding citrus flowers to accent the fragrance and refreshing acidity of the lychee fruit. Given the fact that lychee fruit originally came from and is still associated with Southeast Asia, any additions made to the liqueur are meant to evoke a sense of Asian flavor and may, therefore, be unfamiliar to western palates. Most lychee liqueur is clear, but some manufacturers produce a light pink liqueur, instead.
Rather than drinking this liqueur straight, most individuals prefer using it as a mixer. There are several named drinks that specifically call for this liqueur. The Crouching Tiger is a shooter made of equal parts lychee liqueur and blue agave tequila. The lichitini or lycheetini, a martini with an Asian twist, is made with vodka, lychee liqueur, lime juice, and a pitted lychee. In the Red Lotus cocktail, the liqueur is paired with vodka and cranberry juice.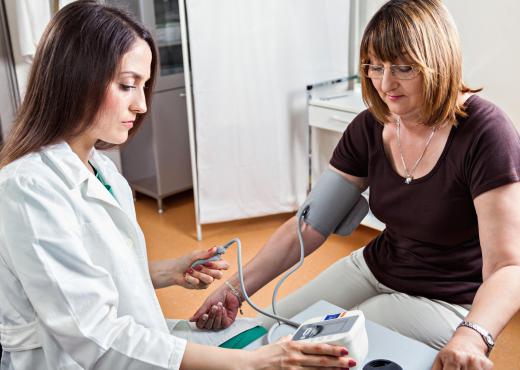 Some cocktails may call for lychee juice or pulp, but in many cases, the liqueur can be used as a substitute. For example, Amurula and Eve is a creamy cocktail traditionally made of amarula cream, citrus vodka, lychee juice, and ruby red grapefruit juice. The liqueur makes a suitable substitute for the juice but may result in a sweeter tasting drink. This cocktail is often garnished by placing a fresh lychee fruit on the rim of the glass, when available.
AS FEATURED ON:
AS FEATURED ON:








Cut lychee showing showing the flesh and pit.

By: Yingko

It's common to mix cranberry juice with lychee liqueur.

By: Dangubic

Excessive consumption of alcoholic products, such as lychee liqueur, may lead to high blood pressure.

By: emirkoo

Many people use lychee liqueur as a mixer in fruity cocktails.