What is Marc De Bourgogne?
Marc de Bourgogne is a French spirit made from pressing the skins, pulp, and seeds that are left over after wine grapes are processed into wine. This pomace brandy, albeit one of the more polished versions, is not subtle in either its taste or the opinions it provokes. The opinion on this spirit, and marc in general, seems largely polarized between those tasters who consider it admirably potent and assertive, and those who consider it to be simply a well-aged, pedigreed hooch.
The same raw boldness and fiery afterburn that so put off some drinkers are precisely what make marc de Bourgogne so appealing to its many loyal fans. Among those fans are some willing to shell out the big bucks that particularly prized vintages command.
Marc — pronounced "mark" in English, "mahr" in French — is not bathtub-still swill, aficionados vehemently argue. In fact, marc de Bourgogne enjoys the distinction of an appellation. This means that certain components involved in the production of marc, such as viticulture, alcohol content, and production processes, are regulated by the French government to ensure that a spirit that travels under the designation of "marc" meets specified defining characteristics. Aged in oak barrels, this spirit develops a smooth and more mellow character than many other, less mature marcs and pomace brandies. In addition, careful attention is applied in blending mature marcs according to their origin and age.
There are other marcs that lack the smoothness and refined character of the venerable Bourgogne, which is considered something of a gold standard for the type. These others may be consumed young and fiery. Some distillers do not remove the stalks of the wine grapes before distillation, a process referred to as destemming, which contributes a flavor that has been unflatteringly likened to straw.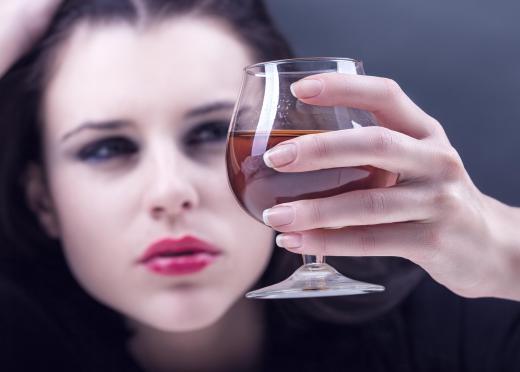 For those who appreciate its unique qualities, marc de Bourgogne, and marc in general, is a concerted and appreciated effort to bring elegance and quality from what is, essentially, the discard pile. Pomace — skin, pips, and pulp — is the refuse left behind in the winepress after the juice has been pressed from the grapes. It is aged, typically in oak barrels, for a period of 12 to 20 years. Average Alcohol By Volume (ABV) is about 43%.
Marc de Bourgogne may be drunk straight, although it is popularly mixed with cassis or added to espresso. Similar pomace beverages in other countries include Italy's grappa, Germany's tresterbrand, Spain's orujo, and the tsipouro of Greece, among others.
AS FEATURED ON:
AS FEATURED ON:








By: Brad Pict

Marc de Bourgogne is typically aged for up to 20 years in oak barrels.

By: Alessandro Capuzzo

Marc de Bourgogne can be added to espresso.

By: Artem Furman

Marc de Bourgogne is a French spirit made from pressing the skins, pulp, and seeds that are left over after wine grapes are processed into wine.