What Is Marshmallow Fondant?
Fondant, or sugar paste, is a type of icing that may serve as a topping or filling for desserts. Two main varieties of fondant exist: poured fondant and rolled fondant. The primary components of fondant — sugar, water, and corn syrup — take on different textures depending on cooking methods, boiling, and added ingredients. While poured fondant has a creamy texture, rolled fondant possesses a dough-like feel. Marshmallow fondant is typically a subtype of rolled fondant that contains marshmallows as a primary additive.
The components of a marshmallow fondant are relatively basic. Aside from the marshmallows, the fondant may only need powdered sugar, water, and perhaps corn syrup. Mixing these substances together as they are heated creates the thick, sticky base. Once the paste is created, the sugar is typically added atop the mix. Most icings use confectioners' sugar, which is a powdery sugar made of extra-fine particles. Cooking oil will usually be needed for the concluding step of the fondant creation process: kneading the mixture.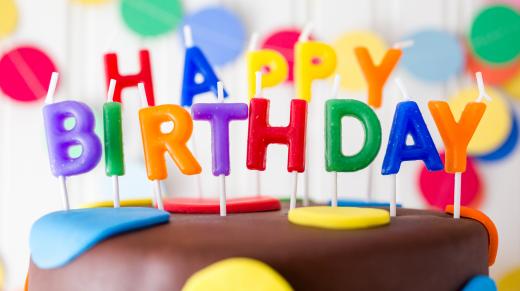 Since making marshmallows necessitates combing sugar, water, and corn syrup together, the products make an ideal base substance for fondant. These sweets are held together and get much of their gummy, spongy consistency from a product called gelatin. They are typically fashioned in small, often bite-sized pieces, with commercial marshmallow packs containing several of these pieces.
Marshmallow fondant is a popular topping for sweet desserts. The substance has found a particular stronghold in the creation of white wedding cakes. Although the icing itself is white, food coloring may be added. Since cake preparations may take place several days or even weeks away from preparation of the fondant, the fondant mixture should be double-wrapped in plastic and refrigerated when stored.
Marshmallow fondant is usually rolled onto a counter and kneaded before a cook applies it to a baked dessert. Cornstarch or oil may be placed atop the counter surface to prevent the fondant from sticking, and a preliminary layer of regular cake icing may be added to the cake beforehand. Cooks cut a rolled fondant base into precise shapes and lengths, depending upon the size of the dessert it will cover. Once these measurements have been established, the fondant is rolled up onto a rolling pin and is then unrolled atop the dessert. Excessive icing is removed from the sides with a knife.
Although rolled fondant is commonplace for pastry coverings, other methods may also be used to apply marshmallow fondant. As previously mentioned, pourable fondant can be placed atop or inside desserts. It is shinier and has a creamier texture than rolled fondant. Some cake sculptors also paint fondant onto sweet surfaces. In addition, rolled fondant pieces may be cut and sculpted to form decorations like ribbons and flowers.
AS FEATURED ON:
AS FEATURED ON:








By: arinahabich

Marshmallow fondant has a dough-like texture, making it ideal for cutting into shapes to decorate cakes.