Meatloaf is a savory dish prepared primarily from ground meats such as beef, pork or turkey, along with binders and fillers such as eggs, bread crumbs, crushed crackers, oatmeal and other grain cereals. A traditional meatloaf may also include chopped vegetables, including mushrooms, onions and green bell peppers. This mixture is often formed into the shape of a bread loaf and baked in an oven until the meat is thoroughly cooked.
There are a number of different recipes for meatloaf, many of which incorporate regional or cultural ingredients such as Italian dry spices or a Midwestern ketchup-based glaze. Some recipes for meatloaf call for a single source of ground meat, commonly ground hamburger beef, while others call for a proportional blend of ground beef, ground pork and/or ground turkey.
The fillers and binders used to extend the ground meat can also vary from region to region. Bread crumbs, sometimes soaked in red wine or beef stock, are popular fillers, as are crushed soda or saltine crackers. Other extenders include oatmeal and wheat germ. Raw eggs are often added to the raw meat loaf mixture as both an extender and as a binder to prevent crumbling.
The same combination of ground meat, egg binder and bread or grain extender can also be found in many traditional Italian meatball recipes, which tends to support the idea of meatloaf evolving from an Old World sausage-making tradition. Other sources suggest the use of a ground meat/vegetable "dough" can be traced back to ancient Middle Eastern and Asian cultures. The German tradition of using readily available ingredients to form a hearty one-dish meal can also be seen in traditional meatloaf preparation.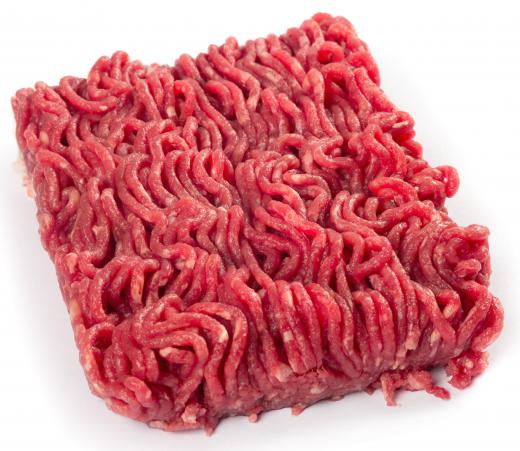 Following the Industrial Revolution of the mid-19th century, ground meats became readily available at reasonable prices to ordinary citizens. The lack of reliable refrigeration methods, however, made many people reluctant to purchase ground meats of dubious quality and age. When personal meat grinders were introduced to the general public, the manufacturers thoughtfully included recipes for various types of meatloaf and other ground meat dishes.
Today, meatloaf is viewed by many as the quintessential "comfort food." Accompanied by mashed potatoes, green beans, corn and other traditional side dishes, meatloaf is often associated with nostalgic memories of family dinners held around actual family dinner tables. Meatloaf is also a versatile dish, since it can be served as left-overs for several days or sliced cold for lunchbox sandwiches. Meatloaf may have its origins overseas, but it is often regarded as a perfect example of traditional American cuisine.
AS FEATURED ON:
AS FEATURED ON:








Wheat germ is often used as an extender in meatloaf.

By: CUKMEN

A traditional meatloaf might include mushrooms.

By: sumnersgraphicsinc

Ground beef, that is mixed with other ingredients like eggs, bread crumbs, and tomato sauce, is the main ingredient in meatloaf.

By: Leonid Nyshko

Some people add crushed saltine crackers to their meatloaf recipes.