What Is Melanzane Alla Parmigiana?
Melanzane alla parmigiana is a dish of slices of breaded, fried eggplant that are layered in a pan, covered in sauce and cheese and baked. This dish almost always has Parmesan cheese on it, but may also have soft, stringy mozzarella. Though melanzane alla parmigiana is either Campanian or Sicilian in origin, this dish is popular throughout Italy and around the world. Outside of Italy, this dish is best known as eggplant parmigiana or eggplant Parmesan. It can also be called or melanzane alla parmaciana or parmigiana di melanzane.
This dish is one type of parmigiana, which features thinly sliced and breaded meat or vegetables with sauce or cheese, and originated in two southern regions of Italy called Campani and Sicily. Despite the confusion caused by its name's similarity to the region, this dish did not originate in Parma, a city in Northern-Central Italy that is known for its cheese. Though melanzane alla parmigiana is the original version of this dish, other foods now commonly used for parmigiana dishes include veal and chicken. To make this dish, the eggplant is sliced thin, then fried, usually in a pan, but it is sometimes crisped on a preheated cookie sheet in a hot oven.
Though melanzane alla parmigiana does not come from Parma, it does contain parmigiano reggiano cheese. This dish is not always made with parmigiano reggiano from Parma, however. It is frequently made with a hard white cheese that is similar to parmigiano reggiano, but which comes from another region.
The breaded eggplant is fried until crispy before it is layered and sauced. While some of the sauce soaks into the breading and eliminates the crispiness, the unsauced parts remain crispy, adding texture to the dish. Sometimes, panko crumbs are used to add a crunchier texture to this dish. In some recipes, eggplant is also called aubergine.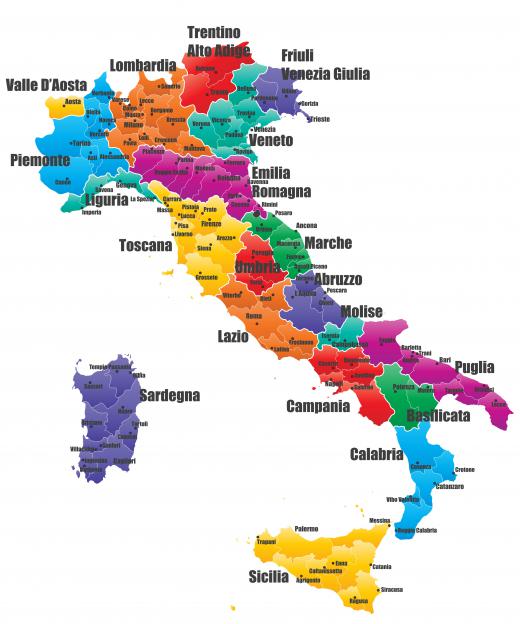 Slicing the eggplant to the right thickness is essential when making melanzane alla parmigiana. If the slices are too thick, the eggplant will take longer to cook through, which can mean an undercooked eggplant and soggy or burned breading. Eggplant slices are generally about the thickness of sliced bread, but can be thicker or thinner depending on the chef's preferences. Generally, the thinner the eggplant slices, the crispier the dish will be, while thicker eggplant slices have a lighter flavor and meatier texture.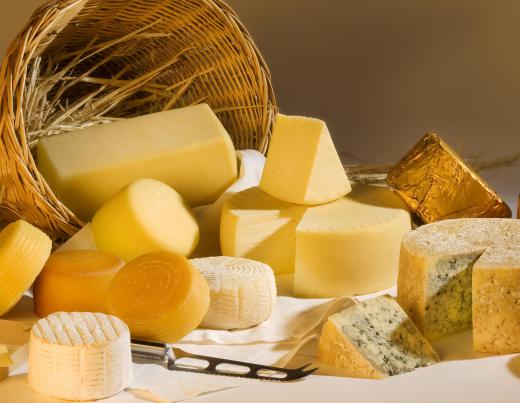 This dish can be served in many variations. At home, melanzane alla parmigiana is most often served family-style from a casserole or baking dish. In restaurants, it often comes in a shallow dish or piled high on a plate. The eggplant can be plain or marinated before it is used in the dish. Sometimes, the crispy eggplant is layered with slices of mozzarella that have first been fried, often breaded.
AS FEATURED ON:
AS FEATURED ON:








By: Bert Folsom

Melanzane alla parmigiana typically includes Parmesan cheese, although mozzarella may also be used.

By: willypd

Though melanzane alla parmigiana is either Campanian or Sicilian in origin, this dish is popular throughout Italy and around the world.

By: manuart

Melanzane alla parmigiana can also be made using another type of hard, white cheese.