Metaxa is a distilled spirit made in Greece from brandy and wine from sun-dried grapes, blended with Muscat wine. It has been made since 1888 and is exported to over 60 countries. The spirit is a brown, rich, and earthy beverage made using a complex, secret recipe featuring Greek grapes and spices. It is usually served on the rocks, neat, or mixed with sours.
The Metaxa distillery was founded by publican Spyros Metaxas in 1888, and the spirit was first exported to the United States in 1900. The bottle celebrates Greek culture with its amphora shape and its label featuring the image of an ancient Greek warrior that was found on a coin during the excavation for the first Metaxa factory. Metaxa is now a part of the French Rémy Cointreau group, which also includes Rémy Martin cognac, Cointreau, Mount Gay rum, Passoã, and Piper-Heidsieck and Charles Heidsieck champagnes.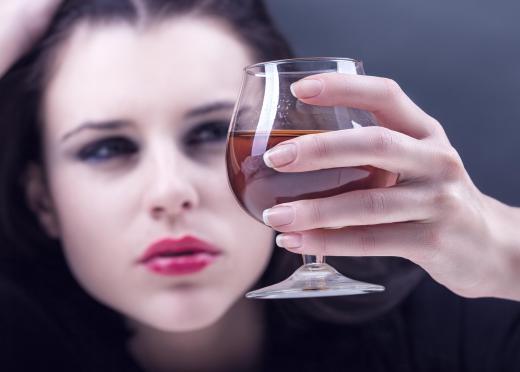 Metaxa is made from three separate blends that are mixed together to create the final product. A brandy is distilled from the wine of various sun-dried grapes, including Black Corinth, Rhoditis, Savatiano, and Sultana, and aged in new, handmade French oak barrels. Aged Muscat wine is made using barrels left over from the brandy. The third blend is a secret mixture of Greek spices and herbs, including rose petals, with distilled water. The three blends are combined with a young Muscat wine to produce a more mellow final product.
There are five major types of Metaxa, as well as special limited edition products. In ascending order of quality and complexity, the five main products are Three Stars, Five Stars, Seven Stars, Twelve Stars, and Grand Reserve. The Twelve Stars spirit is internationally distributed, while the Grand Reserve and limited edition products are more difficult to find and sometimes limited to certain regions.
Metaxa can be enjoyed on its own or in a variety of cocktails. It can be used in the place of other spirits in traditional cocktails, such as with tonic water and in Greek versions of the Sidecar, Caipirinha, and Mojito. It mixes well with fruit juices and sweet liqueurs. The Greek version of a Caipirinha, for example, a drink that originates in Brazil, blends Metaxa with cane sugar and lime, along with a mix of fresh fruit and a black olive. Its flavor is rich, sweet, and complex, with notes of rose, bay leaf, cinnamon, dried fruits, lavender, nutmeg, and pepper.
AS FEATURED ON:
AS FEATURED ON:








By: Artem Furman

Metaxa is a distilled spirit made in Greece from brandy and wine from sun-dried grapes, blended with Muscat wine.

By: Studio Porto Sabbia

Rose petals are a common ingredient in Metaxa.

By: emirkoo

Metaxa mixes well with various fruit juices and liqueurs.