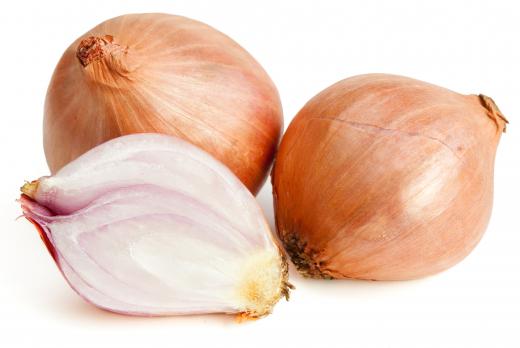 The term mustard relish encompasses a wide variety of condiment recipes with one thing in common: mustard. Cooks may use yellow mustard from a bottle, spicy mustard, powdered mustard, or German-style stone-ground mustard in these recipes. The other ingredients may include anything from pre-made pickle relish to a wide variety of fruits and vegetables. One of the great things about mustard relish is that it is very customizable. Those with eclectic tastes can play with mustard relish flavors to create variations to go with most meals and seasons.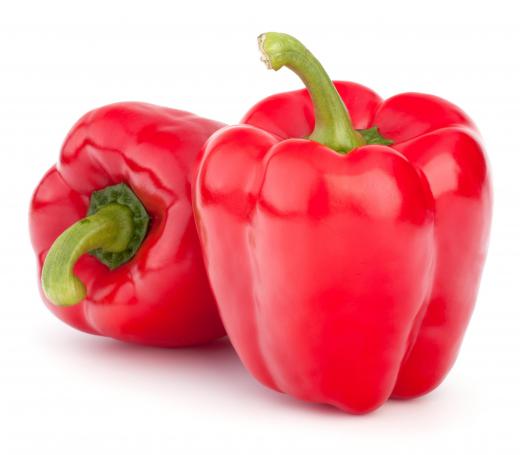 One of the simplest mustard relish recipes involves adding spoonful or two of mustard spread to a small jar of pre-made pickle relish. Even with this easy recipe, the cook has a handful of options. He or she might add yellow mustard to sweet pickle relish, or mix some spicy mustard with dill relish. Some people might enjoy mixing sweet and dill relishes together and combining them with stone-ground mustard. Any of these spreads might taste delicious on pork, hot dogs, hamburgers, or chicken.
A more exotic mustard relish recipe might be made with dry mustard powder, which is often very versatile. A cook might mix together a few spoonfuls of dry mustard powder, cider vinegar, sugar, and ginger, and let them sit overnight. The rest of the relish mix might be made of either chopped fruits or veggies. Cooks can chop up apples, pears, fennel, ginger, and cucumbers for a fruity relish. A more savory recipe might include bell peppers, onions, tomatoes, and summer squash. The dry mustard powder might also be mixed with fruit juices, pasted garlic, or balsamic vinegar to make an interesting relish sauce.
Cooks who prefer to use bottled mustard for their mustard relish often enjoy combining different varieties. For instance, a deliciously sweet-and-spicy recipe could start with a mixture of yellow mustard, spicy mustard, honey, and vinegar. The cook might then add raisins, currants, macerated cranberries, chopped shallots, and ancho chilies. This particular recipe might be delicious over chicken or a meaty seafood, like swordfish or salmon.
Stone-ground mustard is one of the strongest-tasting bases a cook can use to make mustard relish, so cooks should typically choose equally strong flavors to break through its aggressive spiciness and acidity. Chopped black cherries might work well, especially when combined with chives, brown sugar, and orange juice. Another variation on this mustard relish recipe might include chopped pineapple, mango, and jalapenos for a tropical relish.


Mustard relish often includes chopped shallots.

By: Natika

Bell peppers are a common ingredient in mustard relish.

By: Christian Jung

Currants can be added to a mustard relish.

By: dragojagagitubic

Mustard relish recipes all contain mustard.