Orecchiette literally means "little ears" in Italian. It is also a type of pasta named for its small size and ear-like shape. When cooked, this pasta tends to be softer in the center and chewier on the inside. The consistency of this pasta comes from its ingredients and its design — thinner in the center and thicker around the edges.
This type of pasta is typical of Puglia, Apulia, which is a region of Southern Italy. Wheat flourishes in the region, making pasta and bread both important parts of the local cuisine. Widely available throughout Italy, orecchiette are gaining popularity in other countries as well.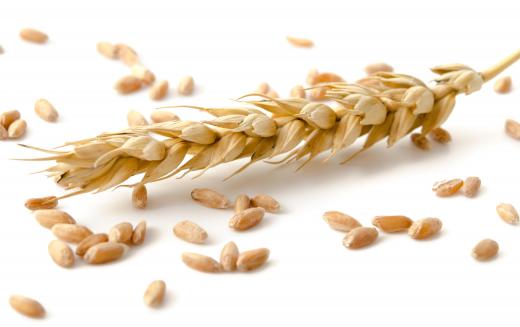 Although the Italians may have given the pasta its name, its origins could potentially have roots in the Provence region of France. A similarly shaped pasta has been made there since Medieval times. By some accounts, this pasta was brought into Italy by the French dynasty known as the Anjous, circa 1200 A.D.
In Southern Italy, orecchiette are traditionally made by hand from durum wheat semolina flour, and the characteristic shape of the small ear pasta is formed by pressing the thumb into cubes of pasta dough. While the pasta may ordinarily be handmade, there are several commercial manufacturers of orecchiette as well. There are many recipes that call for orecchiette, including multiple dishes that pair the pasta with broccoli or other vegetables.
There are other different types of pasta that closely resemble orecchiette. In Taranto, this pasta is called chiancarelle. Strascinate are made from the same ingredients, but lack its characteristic dome shape. In Chinese cuisine, there is a similar noodle called Maoerduo whose name translates to "cats' ears."
The ingredients used in the preparation of these types of pasta include durum wheat semolina, water, and salt. There are also variations that use flour in addition to the durum wheat semolina. Some recipes even call for eggs and potatoes, but these ingredients are not traditionally used in orecchiette. The lack of eggs in the traditional recipe is what lends the pasta its chewy consistency as compared to pastas that contain eggs.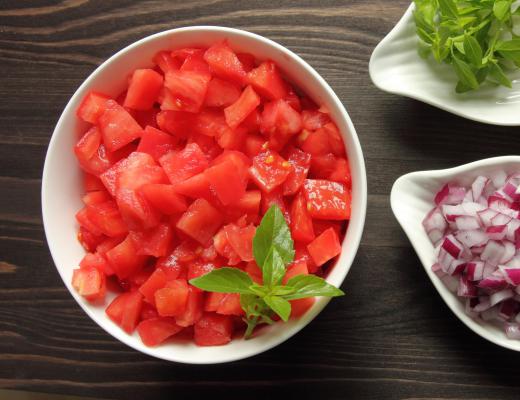 Traditionally, the dome shape of the pasta is ideal for holding rich or chunky sauces with meats or vegetables. Smooth or creamy sauces are less popular choices for pairing with this pasta. Sausage and broccoli raab are often used in Southern Italy's regional dishes that contain orecchiette. Cooking time for this pasta can take up to 20 minutes.
AS FEATURED ON:
AS FEATURED ON:








By: womue

Orecchiette is made using durum wheat.

By: willypd

Orecchiette is typical of Paglia Apulia, a region of southern Italy.

By: Profotokris

Orecchiette can be coated with fresh tomatoes and herbs for a simple pasta salad.