Oyster sauce is a flavorful, savory sauce of Chinese origin. As the name implies, it is traditionally made with oysters, although it is also possible to find vegetarian versions. There are a number of ways to use this piquant sauce, making it a useful addition to one's Asian sauce cupboard. One classic Chinese restaurant dish, broccoli beef, is often made with this sauce.
In addition to being used extensively in China, oyster sauce is also consumed in Thailand and the Philippines, and each nation has developed its own unique take on the sauce. All versions of the sauce owe their origins to ancient Asian sauces made with bases of fermented fish. These sauces all share the trait of being extremely savory as a result of high concentrations of free glutamates, which create a flavor known as umami in Asian cuisine.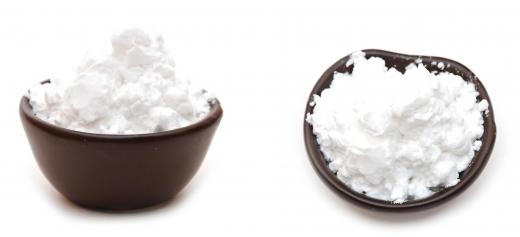 Credit for the invention of oyster sauce is usually given to the Lee Kum Kee company, a venerable maker of sauces based in Hong Kong. The traditional sauce is made by cooking oysters over low heat for a long time, essentially creating a condensed oyster flavor. As the shellfish cook, the juices start to thicken and caramelize, yielding a very rich, dark, somewhat sweet sauce.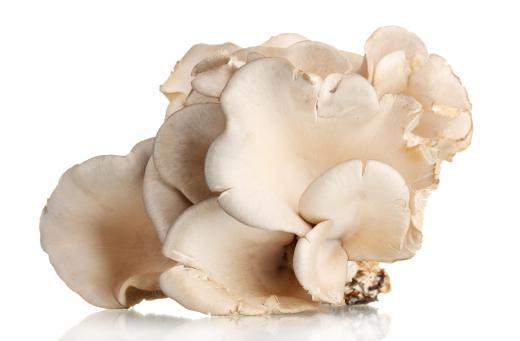 Modern oyster sauce often cuts a few corners, cooking oysters for a brief period of time in brine and then adding soy sauce and caramelized sugar to achieve the desired color and hint at the taste of umami from the oysters. Cornstarch may be added to the sauce to thicken it, and some companies also add monosodium glutamate (MSG) to enhance the flavor of the sauce.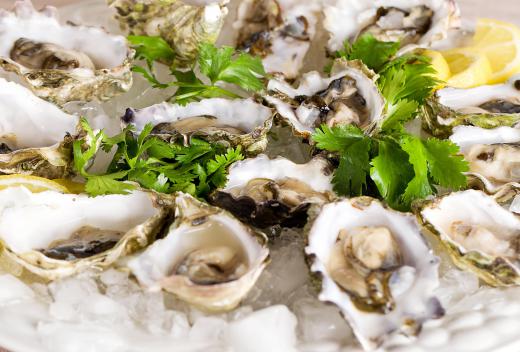 Vegetarians don't have to be left out of the oyster sauce world. A very good vegetarian imitation is made with mushrooms, often oyster mushrooms, in fact, because they have a rich, meaty flavor which reminds many people of the seafood they are named for. Vegetarian versions are often more heavily adulterated with additives to achieve the desired flavor, although some more natural versions are available from companies which specialize in natural vegetarian food.
Oyster sauce can be used in stir fries, tossed with noodles, or drizzled over steamed vegetables and rice. It goes especially well with cellophane noodles. It can also be used as an innovative dip for sushi, teriyaki chicken, and an assortment of other foods.
AS FEATURED ON:
AS FEATURED ON:








By: vadim yerofeyev

Cornstarch, which is sometimes used to thicken oyster sauce.

By: Africa Studio

Oyster mushrooms can be used to make a vegetarian oyster sauce.

By: Mat Hayward

Oyster sauce is traditionally made with oysters.

By: karandaev

Soy sauce is used to make modern versions of oyster sauce.

By: Joshua Resnick

Broccoli beef is often made with oyster sauce.

By: Periwinkle Studio

Chicken and cashew stir-fry with oyster sauce.

By: T.Tulik

Oyster sauce may be used as a dip for sushi.