What are Angels on Horseback?
"Angels on horseback" is the fanciful name given to a type of hot hors d'oeuvre in which oysters are wrapped in bacon strips, skewered and broiled. They originated in Victorian England as a popular after-dinner snack but have since become a common appetizer served at upscale parties, weddings and other types of gatherings. They occasionally are served on toast points, which are crustless triangles of buttered and toasted bread, but they most often are presented simply on their own to be eaten directly from the skewer.
The name itself, "angels on horseback," is believed to be derived from its classic appearance when the bacon edges curl up after broiling, remotely resembling the upturned wings of angels. They are sometimes referred to as oysters en brochette or just bacon-wrapped oysters. On occasion, angels on horseback will be battered and deep fried, but for the most part, they are either broiled or grilled.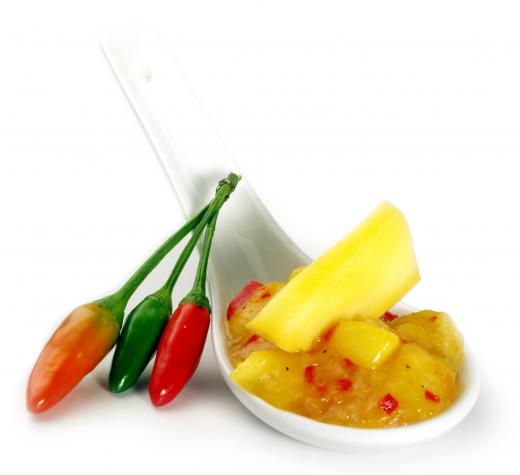 Shucked oysters usually are first marinated in a combination of white wine and garlic for several hours. They are then patted dry, seasoned with salt and pepper, then carefully wrapped in a flattened piece of bacon or sometimes only half a bacon strip, depending on the size of the oyster. Secured with a toothpick, they can be prepared ahead of time and kept covered and refrigerated until ready to broil. They can also be frozen. Only a few minutes per side under the broiler are required to crisp the bacon before serving.
There are a number of variations on the traditional angels on horseback, such as replacing the oyster with scallops, shrimp or chicken livers. A particularly popular version called devils on horseback replaces the oysters with stuffed prunes or dates. Almonds, bleu cheese and mango chutney are often used as the stuffing, although anything that complements the bacon flavor and can stand up to the grilling or broiling temperature could be used.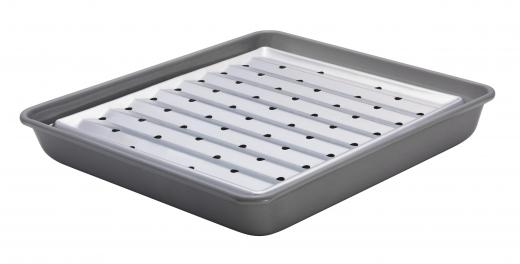 It also is possible to replace the bacon with pancetta, an Italian cured meat similar to bacon but not smoked, or even turkey bacon for a reduced fat and lower-calorie version. Some recipes for angels on horseback will suggest partially cooking the bacon or pancetta before wrapping, which reduces the required broiling time, ensuring that the oysters or other selected centers are not overcooked. This also will help to lower the fat content.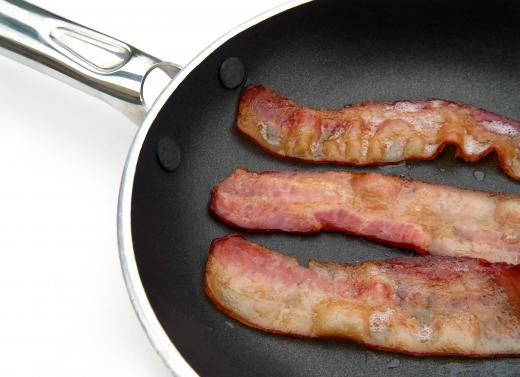 Toothpicks are the usual implement for skewering, although metal or bamboo skewers also can be used. For grilling, bamboo skewers in particular should be soaked in water for at least 30 minutes to prevent burning. In addition, longer skewers can turn an individual appetizer into a three- or four-piece first course dish or light supper when served with toast points and a small salad. This is a quite popular way to serve angels on horseback in England as well as many other northern European countries.
A number of frozen food manufacturers make angels on horseback for easy preparation and serving, but they can be made at home just as easily. Shucking the oysters might prove to be the most difficult task, so when they are bought from a fishmonger, it is a good idea to have them shucked at the store. They should be used within 24 hours, because their freshness will deteriorate rapidly.
AS FEATURED ON:
AS FEATURED ON:








Mango chutney, which is sometimes served with angels on horseback.

Prunes, which are sometimes included in devils on horseback, a variation of angels on horseback.

By: rimglow

Angels on horseback are cooked on a broiling pan.

By: sparkia

Some people recommend cooking the bacon before wrapping the oysters to shorten the cooking time.

By: smuki

Shucked oysters are wrapped in bacon to make angels on horseback.

By: Dani Simmonds

A bacon press can be used to flatten the bacon strips while cooking, before wrapping them around the oysters.