Pastry flour, sometimes also called cookie flour, is a type of soft wheat flour. Soft flours are those flours that have reduced gluten, a special type of protein, than the average all-purpose flour or bread flour. They're recommended for pastry because they help cut down on how glutinous flour will get when added to pastry recipes, and they're usually superior in the end result to all purpose flour for pastries, helping to produce a crunchy and delicate, rather than an overworked or tough crust.
The softest flour is normally cake flour, which may also be treated with bleaching agents, in addition to being finely milled. It has the lowest gluten amount and is ideal when you're making most cakes. Generally the softer and less glutinous the flour, the more tender the resultant cake. Cake flour has about 5-8% gluten or protein.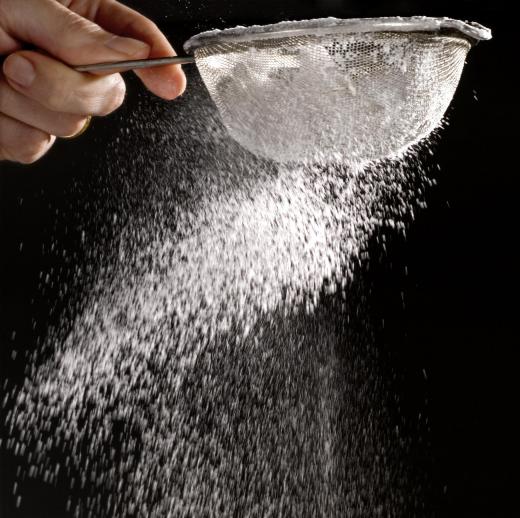 Pastry flour tends to have slightly more gluten and is usually not treated with any type of bleach. It typically contains between 8-10% protein or gluten. It's slightly less glutinous than all-purpose flour, and slightly more so than cake flour. You can also find whole-wheat pastry flour, which will contain a bit more gluten and result in heartier pastry.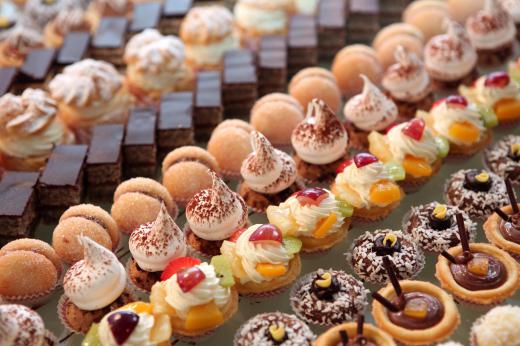 There are plenty of people who don't bother with pastry flour. It's harder to find than all-purpose types or even cake flour, and piecrusts tend to be just fine when made with all-purpose flour. Some may choose to mix all-purpose and cake flour as a substitute. If you are making from scratch versions of very delicate pastries, especially puff pastry or filo dough, it may be well worth a little looking to find this soft flour. While the average piecrust can withstand being made with all-purpose flour, extremely delicate pastries, especially if they have to be worked significantly, will be crisper and less tough if you use lower-gluten flour.
Essentially, using pastry flours is much up to the individual taste of the cook, and the type of pastry dough being prepared. As mentioned, you can make a pretty decent piecrust with all-purpose flour, but if you really want the crumbly tenderness of pastry, pastry flour is the better choice. If you don't have it on hand, do recall you can mix cake flour and all-purpose flour to get approximately the same results. The standard ratio to create lower gluten flour is four parts all-purpose to two parts cake flour.
You might also want to try this flour in delicate types of cookies. Any type of shortbread can be that much more crumbly and richer with pastry flour. Many people consider the flour a much have for sugar cookie recipes, since these are very close to rich pastry. Cookies like rugelagh or any cookie with a cream cheese base may also benefit when you choose pastry flour instead of all-purpose. Also consider its use in scones and biscuits to make these butter rich delights exceptionally delicate.
AS FEATURED ON:
AS FEATURED ON:








A person sifting pastry flour.

By: Gordana Sermek

Various types of pastries.

By: Printemps

Whole-wheat pastry flour will result in a heartier pastry due to the higher levels of gluten.

By: Stefano Pareschi

Pastry flour is used to make cookies.

By: Studio Gi

Whole-wheat pastry flour is more difficult to find, but can be purchased commercially.