Ptasie mleczko is a type of chocolate-covered candy from Poland. The center of the candy is soft meringue with a marshmallow-like texture, and can be plain or flavored with lemon, strawberry, vanilla, and chocolate. It has been a favorite holiday candy since the 1930s, and in the decades since its creation it has spread across Eastern Europe; now, it is available in many areas of the world.
While ptasie mleczko has its origins in Poland where it was first made by the E. Wedel Company, the chocolate candy soon spread throughout Eastern Europe under a number of different names. In Russia, the candy is known as ptichye moloko, and it is called lapte de pasare in Moldova. Ptasie mleczko was used as a basis for another dessert in Russia when Moscow's Praga Restaurant took the already popular candy and made it into a cake form, which then quickly caught on with other restaurants and bakeries. The Russian versions of the cakes consist of light, sponge-like centers that are then covered in chocolate. Factories devoted solely to the manufacture of these cakes and candies were built, and their popularity spread.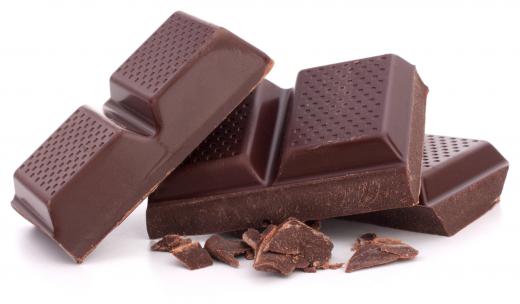 The hard to pronounce name of the ptasie mleczko translates into English as bird's milk, a reference to the soft, delicate inside of the candy. It also comes from a Slavic folk story, in which a princess presents her suitor with a test. The test is to go out into the world and bring her the one thing that she doesn't have: bird's milk. This also implies that the favorite holiday candy is a luxury fit for royalty.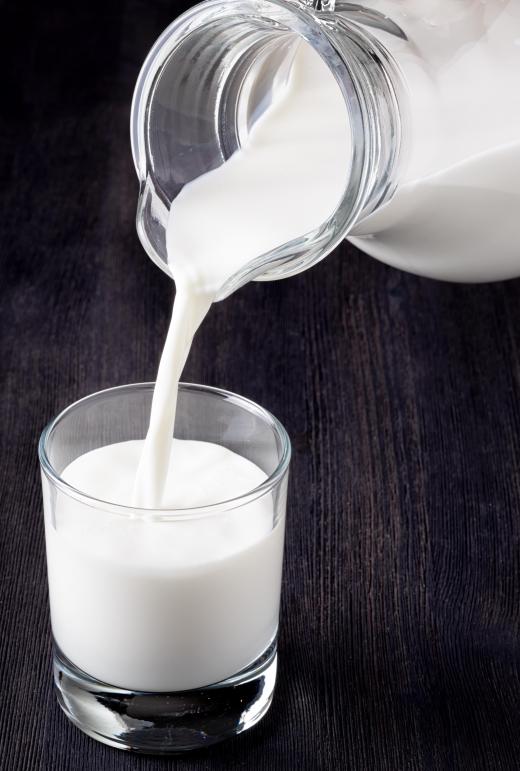 Made in different Eastern European countries, ptasie mleczko has been exported to other countries. It can be found in specialty stores and the international sections of food stories in countries like the United States, Australia, Canada, Germany, and throughout Ireland and Great Britain. Boxes can also be ordered online, and are extremely popular around holidays.
Typically, ptasie mleczko is bought from any one of a number of commercial sources. It is possible to make a version of it at home, and there are a handful of recipes on the Internet with directions. These homemade versions generally consist of milk, powdered sugar, and butter for the filling, and flour, cocoa, baking powder, milk, and more butter for the chocolate coating. Because it is an Eastern European candy, it may be necessary to do some conversions in measurements and in ingredients when cooking.
AS FEATURED ON:
AS FEATURED ON:








By: Natika

Chocolate is used to coat a ptasie mleczko.

By: efired

Milk is a key ingredient in homemade versions of ptasie mleczko.