Nearly every world cuisine has its own version of relish. Indian food features chutney. Western food leans toward chow-chow or pickle relish. In Spanish and Mexican cuisine, salsa is king. Real, homemade salsa bears little resemblance to the substance found on grocery store shelves. The word means "sauce" in Spanish and it is usually a condiment made from tomatoes, onion, garlic, cilantro, salt and hot peppers, with a touch of vinegar or lemon juice for acidity. Sometimes, the mixture is cooked or the tomatoes blanched, but it is also often served with no heat added.
As with most of these kinds of condiments, salsa has many purposes. In earlier days, it was a good way to preserve tomatoes in a tasty way. It also preserved their nutrition value. Salsa also added seasoning and taste to food. In modern times, it is generally used to flavor foods or as a dip for tortilla chips. However, it can be combined with cheese dip to make a tasty snack dip or as a relish or condiment for Mexican food.
Salsa is usually made with a tomato base, but can also be made with other vegetables or fruit. Mango salsa is a recently popular addition to the repertoire. It uses basically the same ingredients, but substitutes cubed mango for the tomatoes. Peach salsa is also an interesting variation on the dish, as are tomato-based recipes that have black beans and corn added to the mix. The common denominator is that it all has some kind of hot peppers in it. The cook, of course, determines the amount of heat, and it can range from mild to volcanic.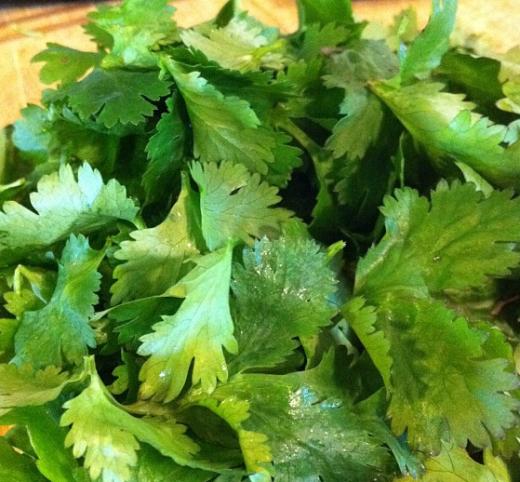 Every Mexican restaurant has its own version of salsa. Some roast the tomatoes before adding them. Some restaurants saute their onions or use other kinds of hot peppers such as banana peppers, rather than the traditional jalapeno. Some restaurants prefer serving a "chunky" salsa, while others prefer a smoother mixture.
One of the best attributes of salsa is its nutritional value. It has vitamin C and all the good things associated with tomatoes. Plus, it is low in carbohydrates, fat and cholesterol. On average, a serving has about 15 calories — certainly better than the average French onion dip. So, it's a healthy snack, as well as a delicious one. It is easy to make at home and any cook who wants to try it will be rewarded by the outcome.
AS FEATURED ON:
AS FEATURED ON:








By: JJAVA

Salsa.

By: Amber DeGrace

Cilantro is commonly used in salsa.

By: Natika

Garlic, which can be used to make salsa.

By: Hyrma

Onions, which are often used to make salsa.

By: Anna Kucherova

Peaches can be used in a twist on the traditional salsa.

By: martinlee

Tomatoes -- yellow or red -- are often one of the main ingredients in salsa.

By: Greg Younger

Banana peppers, which can be used to make salsa.

By: David Wood

Jalapenos are commonly used to make salsa.

By: Dessie

It's common to dip tortilla chips in salsa.