Sea bream are a variety of fish species that are very popular for eating, especially in Europe. Despite their popularity as seafood, these species remain very plentiful throughout much of the world and are sometimes considered sportfish. They are sought after because of their mild, white meat, considered some of the best of any white-meat fish.
What is Sea Bream?
These fish are part of the marine sparid fishes. The Sparidae family is also known as porgies. These fish have certain distinctive features that make them easily identifiable. First, their bodies are relatively flat. The line from the dorsal area to the front of the fish descends very rapidly giving the face a flattened appearance, especially when viewed in profile.
What Sea Bream Fish Look Like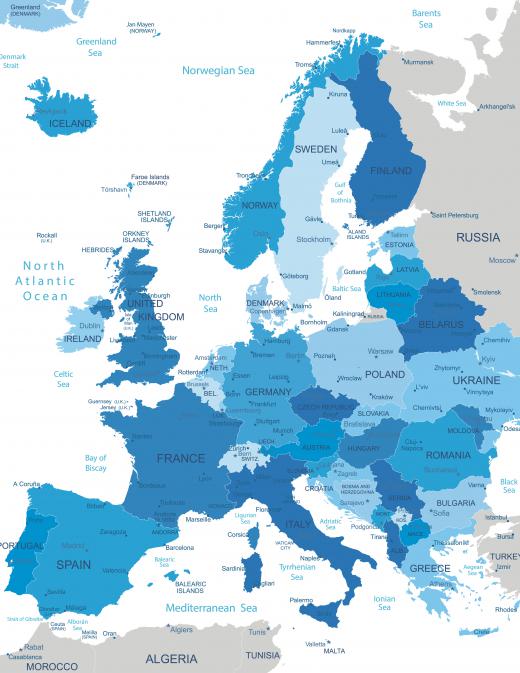 The sea bream's body shape is its main distinguishing feature. Their color varies widely from species to species, mainly depending on water type and environment. In brackish waters, for example, the fish tend to be darker, with shades of blacks and grays to help them blend in with the environment. Some fish, in other areas, even have a bright red appearance, showing how diverse members of the family can be. The front teeth of many types are broad and flat, ideally suited for crushing small crabs and clams.
Where to Find Sea Bream
Sea bream are found in oceans all over the world and in all types of water temperatures, depending on the species. Some do have a definite preference for warmer waters or cooler waters. Due to their wide distribution, they are well known as a food fish in many cultures, especially those near oceans.
European Sea Bream
Perhaps the most common variety of fish in this group is the European sea bream, scientifically called the Pagellus centrodontus. This fish is mainly silver in color, but with shades of both red and yellow, depending on the individual. It is commonly found in oceans surrounding Europe and is considered to be a temperate-water fish, preferring water that is cool, but not extremely cold.
Western Atlantic Sea Bream
There are a number of species that are also commonly found in the western Atlantic, off the coasts of the United States and in the Caribbean. These include the western Atlantic sea bream (the Archosargus rhomboidalis), and the fish commonly known as the sheepshead. Both prefer subtropical waters and are usually found in areas that offer plenty of cover, such as reefs and under bridge pilings.
How to Cook Sea Bream
There are several popular methods to cook Sea Bream. Because Sea Bream fish are white fish, the flavor is very adaptable and pairs well with a variety of seasonings. Before you can cook the fish however, you need to prepare the fish for cooking.
How to Prepare Sea Bream
Sea Bream fish are round fish. Because they are round, there is a particular way that you need to scale, gut, and clean them. You will need a sharp knife, a pair of kitchen shears, a cutting board, and a trash can liner. Place the fish in the trash can liner to catch all of the scales and to avoid a large mess. With your kitchen shears, you will need to remove the fins on the fish. Then, hold the Sea Bream by the tail and run your kitchen knife from the tail to the head in a quick, backward and forward motion to loosen the scales. You can also use a fish scaler for this step instead of a knife. If you use a kitchen knife, use the trash can liner to catch any scales that fall.
If you're cooking the fish whole, you can now season and prepare the Sea Bream for cooking. If you would rather cook fillets of Sea Bream, you'll need to remove the head using a large knife. Then you'll take a large knife and slice the fish along one side of the backbone from head to tail.
You will then need to repeat the process on the other side of the backbone of the fish. When you open the fish, you will see its fillets. You will then be able to remove the fillets from the fish with your knife. Once you have removed the fillets, make sure you have taken all of the delicate bones out of the fillet meat. You can use a pair of kitchen tweezers to help you with this step. Lastly, run the knife between the skin and the flesh.You can skip this step if you'd rather leave the skin on while baking.
How to Bake Sea Bream
If you decide to cook the whole fish, you can easily stuff it; After you have scaled and gutted it, stuff the fish with lemon and parsley for a light flavor. Heat your oven to four hundred degrees Fahrenheit, top the fish with olive oil, salt, pepper, and your favorite seasonings, and bake for twenty minutes. You can check the thickest part of the fish with a thermometer to ensure it's cooked.
If you decide to bake Sea Bream fillets, preheat your oven to three hundred and eighty degrees Fahrenheit. You can cover the bottom of your baking dish in lemon slices or olive oil to keep the fish from sticking. Lay the Sea Bream fillets on top of the oil or lemons, and season the fillets with salt and pepper. If you want a more extravagant dish, you can top your Sea Bream fillets with sliced cherry tomatoes, sliced red onion, or capers. The fillets will only need about fifteen minutes to bake in the oven. Cook the fillets until they have reached a safe internal temperature or until the fillets flake easily with a fork. Once your Sea Bream fillets are cooked, you will want to find complimentary dishes.
What to Eat with Sea Bream
Sea Bream fillets can make for an excellent, nutrient-dense, delicious meal. Sea Bream fish, similarly to Cod, Bass, or Snapper, are a nutritious variety of white fish.
The options of what to enjoy with Sea Bream are endless. Because Sea Bream fish are a type of white fish, you can eat any of your usual favorite side dishes that you enjoy with Cod, Bass, or Snapper. Typically, Sea Bream fillets pair nicely with rice pilaf, roasted Greek potatoes, or grilled vegetable skewers. A simple side of steamed or grilled vegetables is also a delicious choice of side to serve with Sea Bream. These sides will complement the delicate flavor of the fish without overpowering the entire meal. If you decide to prepare fried Sea Bream fillets, you can serve your fish alongside fries for a comforting meal.
There are countless benefits to eating Sea Bream. Sea Bream fish are low in calories but high in B vitamins. They are an excellent source of Omega-3 Fatty Acids. Omega-3 Fatty Acids can reduce the likelihood of heart attack and stroke, lower your blood pressure, and lower bad cholesterol. Omega-3 Fatty Acids are also known to benefit your hair and skin, and they're high in protein and contain nutrients that can boost your immune system.
AS FEATURED ON:
AS FEATURED ON:








By: Gaetan Soupa

The sea bream's skin color will vary depending on the water type and environment.

By: Ekler

Sea bream are popular for eating in Europe.