Soto ayam is a kind of spicy chicken soup popular in Indonesia, Malaysia, and Singapore. Recipes for the dish vary, but it always includes some kind of noodles and enough turmeric to make the broth a deep yellow. Particularly in Indonesia, soto ayam often includes coconut milk. Some regional variations are spicier than others.
There are three components of soto ayam: the chicken and broth, the spices and herbs, and the noodles and other add-ins, which can vary greatly. The broth is made by simmering the chicken and seasonings with water before combining them with noodles and, often, vegetables. When coconut milk is used, it is added to the broth, making it creamy and thicker. Recipes usually call for chicken breasts, which are shredded after cooking, but soto ayam can also be made with other chicken parts and is sometimes served with chicken skin in place of all or part of the meat.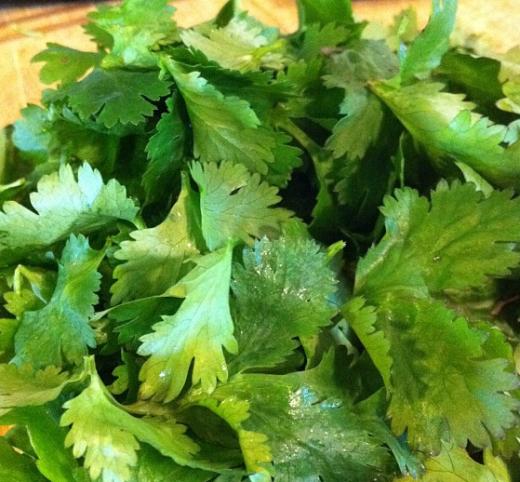 Common herbs and fresh seasonings for soto ayam are lemongrass, garlic, ginger root or galangal, kaffir lime leaves, basil and bay. Sometimes lemon peel is substituted for the lemongrass, and cut limes are often used in place of the kaffir lime leaves. Onions, shallots or spring onions are always included, as is either fresh turmeric root or ground turmeric. Spices also play an important part in flavoring soto ayam and commonly include cumin seeds, coriander seeds, cinnamon, star anise, cardamom and cloves.
The noodles in soto ayam vary. Rice noodles, glass or cellophane noodles, vermicelli, and bean thread noodles are all common choices. One of the most discussed parts of the dish is the myriad vegetables and toppings that can be added. Hard-boiled eggs, cut into half or quarters, are almost always used. Cubed boiled potatoes or fried potato slices are popular additions to the soup.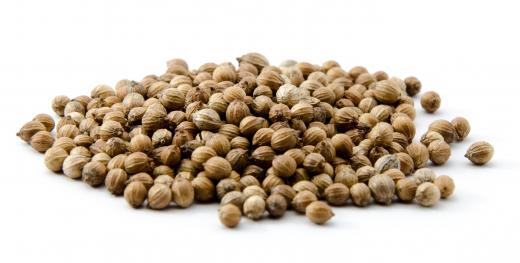 Other ingredients that are often used include blanched cabbage and bean sprouts, various kinds of chopped roasted nuts, cilantro, and diced tomatoes. While the soup is not always very spicy, especially by the standards of the region, chopped chiles or chili paste are often included. Even potato or shrimp chips may be part of the dish.
The broth and chicken are cooked with the seasonings, including chili paste if used, while the noodles are cooked separately. Then the shredded chicken is heaped in the bowls, along with the noodles, hard-boiled eggs and other ingredients. Chips and chopped chilies are used as a garnish.
AS FEATURED ON:
AS FEATURED ON:








By: Amber DeGrace

Soto ayam is often flavored with cilantro.

By: Dani Vincek

Cumin seeds, which is used to flavor soto ayam.

By: areif

Soto ayam is commonly seasoned with ground coriander seeds, among other spices.

By: bergamont

Cloves are often used to season soto ayam.

By: margo555

Cardamom is commonly used to season soto ayam.

By: Natika

Soto ayam usally includes hard-boiled eggs.

By: valery121283

Ginger root is a herb commonly found in soto ayam.

By: Christian Jung

Soto ayam recipes typically call for chicken breasts.

By: andersphoto

Spring onions are used in soto ayam.

By: Red Rice Media

Rice noodles may be used to make soto ayam.

By: Photographee.eu

Fresh or ground turmeric can be used to season soto ayam.