What is Southern Comfort®?
Southern Comfort® is a liqueur — or alcoholic beverage flavored with various spices and bottled with a sweetener such as sugar — produced in the United States. It has hints of fruit, spices, and whiskey to its flavor, and it is often used to make mixed drinks. Southern Comfort® has been in production since the late 1800s and has been closely associated with the Southeast United States, as its imagery on the label pictures an antebellum mansion and plantation, and it was created in New Orleans. It is sometimes called So-Co.
Martin Wilkes Heron was the founder of Southern Comfort®. He was a bartender in New Orleans, but it wasn't until he moved to Memphis, Tennessee that he patented the drink and began to successfully market it. He created the liqueur by adding an assortment of fruit — including oranges, lemons, and cherries —; to high quality bourbon, along with spices like cloves, cinnamon, and vanilla. He would then let the concoction soak for up to a week or more, before finally adding honey or another sweetener. Many say the final product has a flavor similar to peaches.
A number of mixed drinks are made with Southern Comfort®. It is a popular choice to be mixed with sodas and other sweet beverages. One popular drink, the Sloe Comfortable Screw, is made with sloe gin, vodka, Southern Comfort®, and orange juice. Another popular drink is the So-Co Manhattan, which is made with Southern Comfort®, sweet vermouth, and bitters, and served with ice and a maraschino cherry. An Alabama Slammer is So-Co mixed with amaretto, sloe gin, orange juice, and sweet and sour mix.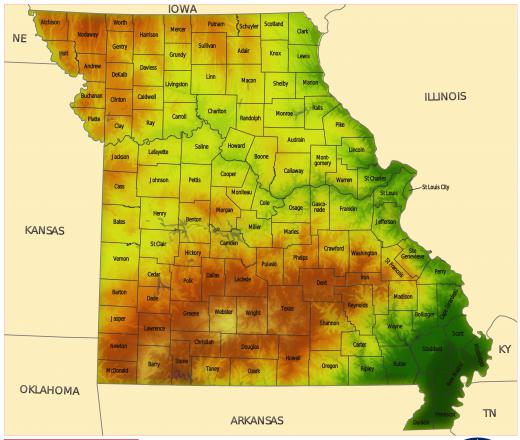 Simpler recipes simply call for So-Co and cola, So-Co and soda water — known as an Old Woody — and So-Co with cranberry juice. It is commonly used to add an alcoholic kick to punch as well. Today, Southern Comfort® comes in several varieties aside from the traditional version, including a pre-mixed version with lime, another pre-mixed version with sweet tea, and a pre-mixed version with cola.
In the United States, Southern Comfort® is available as a 100 proof drink — that is, the liqueur is fifty percent alcohol by volume. It is also available in a 70 proof version, or thirty-five percent alcohol by volume. The pre-mixed versions of the liqueur are all 30 proof, or fifteen percent alcohol by volume. Southern Comfort® Special Reserve is 80 proof, or forty percent alcohol by volume. While its origins trace back to New Orleans and Memphis, the drink is produced today in St. Louis, Missouri.
AS FEATURED ON:
AS FEATURED ON:








By: Studiotouch

Soda water, which can be mixed with Southern Comfort® to make an Old Woody.

By: juan35mm

Southern Comfort is produced in St. Louis, Missouri.

By: AStargirl

Labels for Southern Comfort have depicted elements, including antebellum mansions and plantations.

By: marcelokrelling

Some Southern Comfort cocktail recipes call for orange juice.