What is Southern Fried Chicken?
Southern fried chicken is famous all over the world. The process of deep-frying, pan-frying or pressure frying pieces of breaded chicken keeps the meat moist and tender while creating a crispy crust. It can be enjoyed hot with mashed potatoes and gravy or as a cold picnic dish.
Though we think of fried chicken as Southern cuisine, deep-frying was a common form of food preparation in many ancient cultures. China, Egypt, India and Rome made various chicken dishes with this form of cooking. During medieval times, the regions of Italy and Scotland enjoyed a form of fritter. Fried chicken has been enjoyed by cultures of every continent.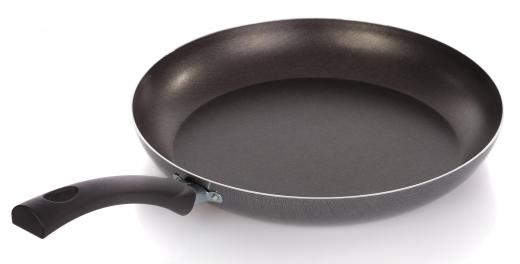 Southern fried chicken holds an important position in the history of the United States (U.S.). During the colonization, many Scottish families settled in the South, bringing their fried chicken recipes and preparation methods with them. Then when the African people were brought over as slaves, they introduced new seasonings and spices that created an enriched flavor that quickly became a favorite of all.
Slaves were permitted to raise chickens and it became their main source of protein. Southern fried chicken also travels without refrigeration much better than other meats and served African Americans well during the segregation years when they were not permitted in restaurants. Eventually, the dish became a tradition for "Sunday dinner" and other celebratory holidays for people of all races and creeds.
Southern fried chicken first appeared in Mary Randolph's 1828 printing of her "Virginia House-wife". The recipe was a simple one of cutting up a fresh chicken, dredging it with flour, sprinkling with salt and frying until golden in a skillet of hot oil. By the early 1900's, it began appearing in northern U.S. and European cookbooks.
Over the years, many variations on coatings have been offered. For example, after dredging in flour, dip the chicken in an egg yolk, paprika and red hot pepper sauce; then roll it in breadcrumbs before frying. Others prefer dipping the chicken in buttermilk before flouring. Another option is to soak the chicken in milk and lemon juice overnight. Another popular preference is to inject the chicken with a spicy concoction before frying.
The cooking oil is an important ingredient for taste and health concerns. The traditional southern fried chicken was cooked in lard or a combination of vegetable oil, butter and bacon grease. In the 21st Century, people are more health conscious and prefer a lighter cold pressed vegetable oil that is low in saturated fat. Safflower oil is one of the healthiest oils for this dish.
AS FEATURED ON:
AS FEATURED ON:








By: Lusoimages

A frying pan, which can be used to make Southern fried chicken.

By: chungking

Safflower oil is low in saturated fat.

By: Vidady

Breadcrumbs may be used as a coating for southern fried chicken.

By: Bill

Chicken is cut up before being dredged in flour and fried.

By: Stephanie Frey

Southern fried chicken may be served with gravy.

By: harikan

Frying chicken keeps it moist and creates a crispy outer shell on the chicken.