What is Tamari Soy Sauce?
Tamari is a type of shoyu, the Japanese word for "soy sauce." The technique for making it is quite distinctive, yielding a complex, rich flavor that some people find very enjoyable. Many Asian markets stock this product, and it can also be found at general stores that stock Asian ingredients. True tamari has a very dark color and an almost smoky flavor, and it can be used as a dip, marinade, or baste; it is also used as a component in other sauces and dips.
To make tamari, the liquid that drains from miso as it ages is collected. Miso is a fermented soybean paste that is a major component in Japanese cooking, and it appears in soups, stocks, sauces, and a wide variety of other foods. It is also made with a range of grains, yielding an array of textures, flavors, and feels. In Japan, tamari soy sauce production is focused in the Chubu region, where it is also known as miso-damari.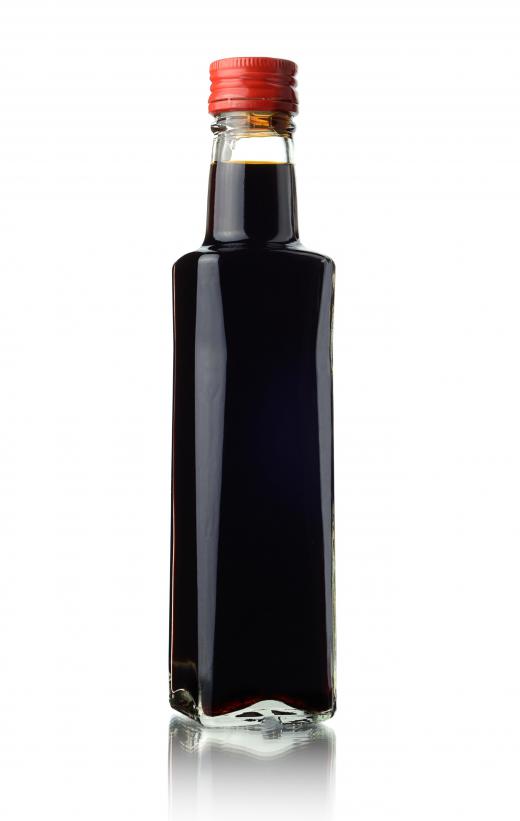 In the West, there is a great deal of confusion surrounding tamari. This is because Japanese shoyus were originally introduced, marketed, and sold in the West as "tamari," rather than being differentiated by type. As a result, a wide range of products were known by the name when the real product was introduced. This has been especially problematic for the gluten intolerant, as tamari is naturally gluten free, but shoyu is not, since shoyu is traditionally fermented with wheat.
In fact, tamari soy sauce is distinct from other types of shoyu and soy sauces from other regions, and it cannot be interchanged with sauces like usukuchi shoyu or Indonesian kecap. Tamari is rich, with a tangy flavor from the miso fermentation process, and it is one of the darkest forms of Japanese shoyu. Because there is a bit of confusion about soy sauce labeling in the United States, people with gluten intolerance should read labels on all products carefully to ensure that they are true tamari, fermented without any gluten.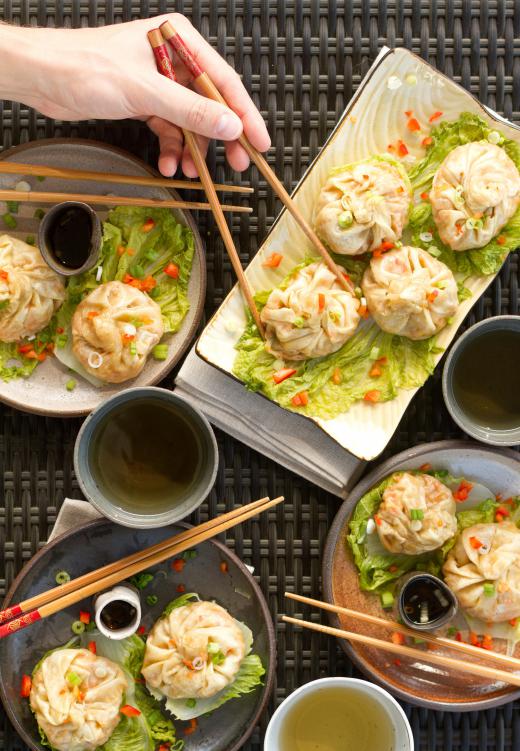 People who are interested in food history may be intrigued to know that some food historians believe that tamari is the original soy sauce. The recipe for it most closely mimics the soy sauce production technique imported from China to Japan, and Chinese soy sauces continue to be made with similar recipes, incorporating minimal grains other than soybeans.
AS FEATURED ON:
AS FEATURED ON:








By: photoliving

A bottle of tamari soy sauce.

By: Matthew Antonino

Bacon-wrapped scallops with a tamari soy dipping sauce.

By: ginauf

Gluten-free tamari is a popular substitute for soy sauce in Asian dipping sauces.

By: sugar0607

Tamari soy sauce is added to some Southeast Asian soups to impart a salty, tangy flavor.