Thalipeeth is a simple bread made like a pancake that is a part of the Maharashtrian cuisine belonging to the Marathi people of India. It is best made from a base of Bhajani flour, but many somewhat suitable substitutes for this flour can be found. This bread is considered mildly hot in spiciness. The dough is often mixed with cumin, turmeric, onion, chilies, cilantro, and sometimes tomatoes or sugar. It is frequently served with butter, toop, yogurt, or curd.
Bhajani flour, the main ingredient of thalipeeth, is made of many ingredients including rice, black gram, black chanas, dried black peas, sorghum, pearl millet, coriander seeds, black eyed peas, moth beans, and fenugreek seeds. During fasting, pearl sago may be substituted for the starchy ingredients to make a dough called upass. Many people share fond childhood memories of taking thalipeeth to school with them in their lunch boxes. Those far from their homeland of Maharashtra or Pune have difficulty finding Bhajani flour elsewhere because the pearl millet in the true flour may become rancid quite quickly if the flour is not kept sealed airtight. Many care packages of Bhajani, given by relatives to students or family members, have come across the seas from India.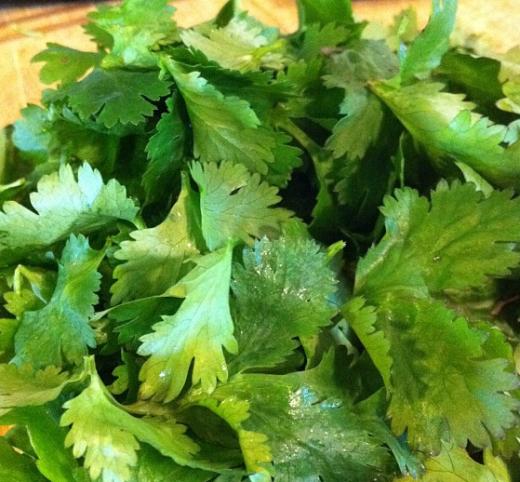 One of the chief physical characteristics of thalipeeth is a hole made in the center of the pancake after the dough has been hand flattened. Once in the pan, oil is dribbled occasionally into the hole while frying to ensure that the thalipeeth becomes evenly fried. Thalipeeth may be served hot or packaged at room temperature for a short time so that it can be enjoyed later in the day.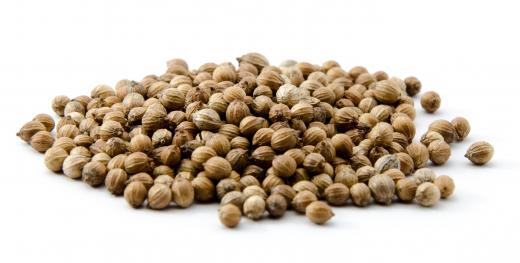 Thalipeeth is not alone in being a staple bread in Maharashtrian cuisine, and others include chapati and bhakri. Chapati is a flat bread made from whole grain wheat flour, and is one of the types of roti breads which are commonly made throughout the world. Bhakri is another type of unleavened bread usually made from wheat, sorghum, pearl millet, and finger millet flours.
Travelers to the city of Pune find other vegetarian dishes which share a historic and geographic past with thalipeeth. These include puneri misal and dalimbi. Puneri Misal is a mixture of sprouts, seeds, and spices served on a base of potatoes, rice, and yogurt. It is often topped with a spicy gravy called tarri. Dalimbi is a hot soup made with sprouted vaal, kokum, and regional spices.
AS FEATURED ON:
AS FEATURED ON:








By: Amber DeGrace

Cilantro is often mixed into thalipeeth.

By: areif

Ground coriander seeds are typically included in Bhajani flour, which is used to make thalipeeth.

By: jedi-master

A bowl of fenugreek seeds.