What Is the Difference between Vanilla and French Vanilla?
While today's ice cream enthusiasts may view vanilla as a bland or generic offering, it used to be considered a very exotic flavor indeed. Because it became such a popular choice for consumers, vanilla became the standard bearer of the ice cream family, closely followed by chocolate and strawberry. The complex flavors created by the vanilla bean, a member of the orchid family, were never intended to become a generic base, however.
There are several variations on the standard vanilla flavor, including a particularly rich and creamy variety called French vanilla. While both traditional vanilla and French vanilla ice creams can still be used as a base for milkshakes and other dessert treats, there are a few differences between them. Traditional vanilla flavor is derived from the seeds of a vanilla bean pod, or at least a synthetic chemical equivalent called vanillin. French vanilla is more of an egg custard before freezing, and contains egg yolks for a richer consistency.
Traditional vanilla ice cream is also likely to contain small flecks of vanilla beans, but French vanilla is often strained to remove these flecks. Because of the egg yolks, French vanilla ice cream also appears to be a deeper shade of yellow than traditional vanilla ice cream. French vanilla ice cream is often viewed as creamier in texture than many standard vanilla ice cream brands, which may be a result of starting with a custard base instead of cream.
There is no difference between the vanilla flavoring used in standard or French vanilla ice cream. Vanilla beans are often distilled in alcohol to extract their complex flavors, and this extract is often used instead of natural vanilla beans when producing ice cream in bulk. Some brands of vanilla ice cream have flecks of real vanilla bean added during the mixing process, but their contribution to the actual flavor may be negligible. French vanilla ice cream is made with the same form of vanilla, but with a different base containing egg yolk.
The difference between vanilla and French vanilla is more obvious in the fragrance industry than the ice cream industry. "French Vanilla" is often marketed as a fragrance unto itself, whereas a standard vanilla fragrance is commonly blended with other floral or fruity fragrances to create a pleasing hybrid scent for air fresheners and other odor-masking products. The French vanilla scent is generally sweet and slightly buttery, while a standard vanilla scent is more floral and subdued.
The next time you find yourself enjoying a bowl of vanilla or French vanilla ice cream, try to get a sense of all of its complex flavors and textures. You may never look at plain old vanilla ice cream the same way again.
French Vanilla VS Vanilla Bean: What's The Difference?
When looking at flavors for a recipe or perusing a dessert, you may come across these two flavors. Simply put, vanilla bean flavor is made with the actual beans, while French vanilla refers to the process of making French-style ice cream.
When comparing these two flavors in ice cream, also take into account:
Taste: French vanilla has a richer taste and smoother consistency. Vanilla bean has a plainer flavor and is the closest you will get to how the actual vanilla bean tastes.
Base: The French vanilla base has eggs, resulting in a custard-type flavor and taste. It is where the term "French" derives when describing this variety. A plain vanilla bean base has cream and vanilla flavor.
Appearance: French vanilla will have a distinctive yellow tint, while vanilla bean has black dots in the food or drink.
Uses: Both flavors have multiple uses. While mainly used for ice cream, they are valuable in creamers, baked items, drinks, and other sweet goods.
Point of Origin: Vanilla bean usually comes from Tahiti, Mexico, or Madagascar. French vanilla does not come from France and refers to the French style of preparation.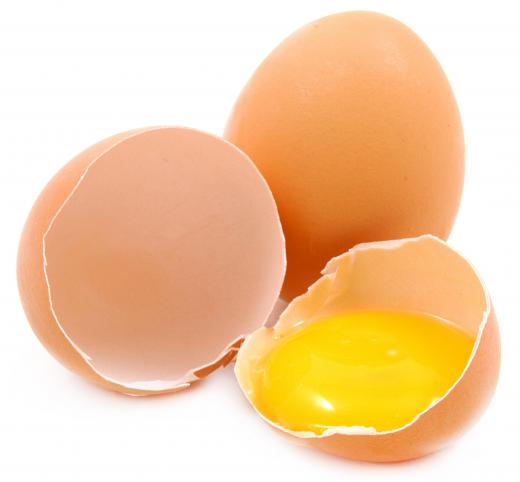 If you enjoy a creamy, custardy taste, you may want French vanilla for your baked goods and sweets. If you prefer a lighter flavor, try the regular vanilla bean flavor. You can find these two types of vanilla in a variety of other products as well, like air fresheners and fragrances.
Vanilla VS Vanilla Extract: What's The Difference?
When baking, you might come across vanilla extract. This substance differs from vanilla flavor because the extract is made by soaking vanilla pods in alcohol and water. The regular flavor does not use alcohol, so you cannot call it an extract. Vanilla can also come in different forms, like:
Paste
Baker's extract
Alcohol-free flavor
Double strength
Imitation
When shopping, you may need to choose between pure extract or essence. The pure extract uses vanilla beans and alcohol. The vanilla essence, also known as imitation, is usually a mix of chemicals. It is for this reason that pure extract is more expensive. The latter is generally cheaper.
You should know that the end flavor will be slightly different if you substitute the imitation for the pure extract when baking or cooking. However, the final structure of what you are making should not be affected. Remember that you will need twice as much of the imitation extract to reach the same strength as the pure extract.
You may also come across vanilla flavoring, a mix of pure extract and imitation vanilla. This variety is cheaper to make, but the taste does suffer a bit. If possible, use pure vanilla extract to get the best flavor possible without any chemical aftertaste.
What Does Vanilla Taste Like?
The taste of vanilla comes from the compound vanillin. Depending on the type of vanilla, it may taste like marshmallows, aged rum, dried fruit, or aged pine. These flavor variations are typical of high-quality vanilla. Vanilla from tropical areas, like Tahiti, often has a floral or fruity flavor. You do not want your variety to taste smoky, medicinal, woody, or green. These are less desirable tastes.
When used in cooking, it usually has a sugary, caramel taste. People are more familiar with this flavor and associate it with vanilla. When tasted on its own, vanilla extract is very bitter because alcohol is present. When used in baking, desserts, or drinks, you can taste the sweet notes and not the alcohol flavor. For the flavor to fully develop, you need sugars and carbohydrates.
As mentioned, vanilla comes from several places around the world. They all have subtle taste differences as well. Some popular varieties include:
Madagascan: Also called bourbon vanilla, and has notes of raisins and dried fruit. It tastes like traditional creamy custard ice cream. This variety is one of the most popular, and people use it often.
Tahitian: It is more aromatic and fruity. It has a floral taste with notes of cherry and anise. When using it, berries, tropical fruits, and pears pair well with it.
Mexican: Has notes of cinnamon, clove, black pepper, and raisin. It is a complex flavor that has many uses. Mexican vanilla is grown from an orchid.
Keep in mind that there are over 150 types of vanilla globally, so there are many more varieties that you can use. These mentioned are common and easiest to find in stores. Try specialty stores if you need a specific flavor you cannot find in your area.
AS FEATURED ON:
AS FEATURED ON:








By: Picture Partners

Dried vanilla beans.

By: dream79

Vanilla ice cream might contain flecks of vanilla beans.

By: kuvona

Vanilla is a popular flavor for pudding.

By: Ingae

French vanilla is made from egg yolks to give it a richer consistency.