What Should I Consider When Buying a Deep Fryer?
Most cooks have improvised a deep fryer from a deep sauce pan and a generous supply of cooking oil, but the results are notoriously variable. The oil temperature is difficult to control, the food items may not fit properly and all of that used oil must go somewhere else for storage. A deep fryer designed for home use is often a better alternative. When choosing one, consider where you will store it, how well you can control the temperature, how much food it can fry at one time, and any other specialty features you want.
One thing to consider before buying a fryer is portability and storage. This appliance is similar to a toaster oven or a microwave oven in this regard &mdash they all must have enough counter space and clearance to work properly. When selecting a deep fryer at the store, consider the amount of clear kitchen space you have available near an electrical outlet. You don't want to use extension cords with the appliance and you don't want to place it too close to an open flame or swinging door. If the fryer is to be stored out of sight between uses, look for a means to cover the oil or at least to protect the unit itself.
Another feature to consider is temperature control. Placing a frozen food item into a 350°F (177°C) deep fryer is going to reduce the cooking temperature until the heating elements reactivate. Avoid models with overly simplistic temperature settings such as low, medium, and high or even just an on/off switch. You'll need to know when the fryer has reached the proper temperature for the specific food item you are preparing. A good appliance may have two separate compartments with two separate temperature gauges.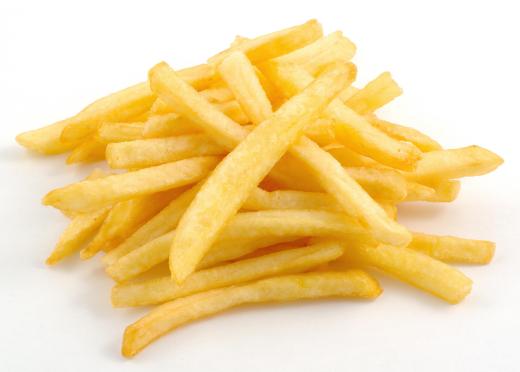 Capacity is another important feature to consider. Some cooks may only want to prepare a few snack items or single servings, but others may want to cook entire chickens or a family-sized portion of french fries. Manufacturers often market different sizes to suit individual needs. Very small fryers can have such a low capacity that food does not cook thoroughly. While in the store, make note of the quality and size of the fryer baskets and wells. A good appliance should have sturdy baskets and deep oil wells for bulk cooking.
One new innovation in deep fryer technology is the rotating fry basket. Instead of lowering the food into a vat of oil, some modern models feature a vertically-mounted basket turned by an electric motor. The food does not remain in the hot oil constantly, but is periodically pulled out as the basket rotates through the vat. The result is a crispy product with much less residual oil. This form of fryer is not suitable for every dish, but the results are often better than traditional deep frying methods.
AS FEATURED ON:
AS FEATURED ON:








By: Bombaert Patrick

When selecting a deep fryer, it's important to consider the amount of space it will take up and where it can be stored.

By: Thierry Hoarau

Deep fried French fries.

By: kab-vision

When choosing a deep fryer, make sure that the size is adequate for your cooking needs.

By: Fotoluminate LLC

Deep fryers may be used to make homemade tater tots.